Quote:
Originally Posted by
Free_You
I will only say this one time, and one time only.
I'm not here to resolve your issues.
Debunk Me, Debunk Yourself.
My Trip your Journey
UNIVERSAL LOGOS (Creation of a Cosmic Being)
YouTube - UNIVERSAL LOGOS (Creation of a Cosmic Being)
It is the sum of Natural Law which under RANDOM MIXING of Matter and Energy from different or opposite directions of the solid geometry space, begin to create Organic Aggregates of Matter and Energy through dipoles of counter rotating spirals. The Principle of the above phenomena are point based and the continuation is continued expanding with Phenomena End of Space Expanding, the natural limits of radiation of maximum width-length capable to be produced by the initial spontaneous point collision of two dodecahedral move-less particles in Space. At the End Conclusion of the Phenomena it is created in Space the Supreme Environmental Intelligent Being into which at the Same-time and Same-Space with its Expansion, are created Beings that act as its cells. The Supreme Environmental Being COMPULSORY in his contains is made of Beings Cells (Stellar Systems Fauna Flora of all the matter rarifications of initial move-less particles that fall into moving fluctuation) as is compelled by the Natural Laws. Meaning the Quantity and the Species of the contents Beings inside the Supreme, are COMPULSORY and INVOLUNTARY and INDEPENDENT of the WILL of the Supreme Being. Under this exact term, the contents Beings doesnt have to offer worship or obedience to the Supreme Being that contains them, but they have to cooperate with him into Organic Co-existence, exactly as the Cells of the Human Organism have to cooperate with the Totality of the Body without temples, religions, dogma, rituals, functions, mysteries, initiations, mysticism, and apocalyptic holy books or visions or miracles, all used in order to support the nonexistent Extra-universal Logos.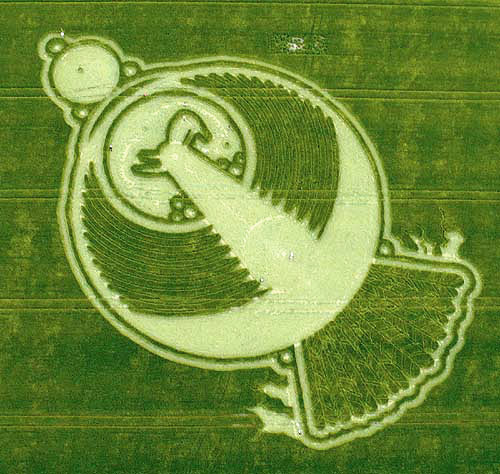 Nice frauds. You got to give it to the tricksters, they really have a nice sense of aesthetics.
Surely you don't think this is proof of anything, right? I am sure you are aware of Occam's Razor.