| | |
| --- | --- |
| Vladimir Putin | |
07-29-2014, 08:07 PM
Senior Member

Join Date: Sep 2005

Posts: 2,244
Re: Vladimir Putin
---
UNPRECEDENTED NWO ATTACKS AGAINST RUSSIA WILL LEAD TO WW3! (EUROPE DESTROYED!)
U.S., EU hit Russia with more sanctions
By Laura Smith-Spark, Steve Almasy and Nick Paton Walsh, CNN
Donetsk, Ukraine (CNN) -Russia became more isolated Tuesday than it has been at any time since the end of the Cold War after new, hard-hitting sanctions were announced by the European Union and the United States, U.S. officials said.
U.S. President Barack Obama said the measures would take an "even bigger bite" out of the stagnant Russian economy than sanctions Washington and the EU had already implemented against Russia over its disputed annexation of Crimea and its support of pro-Russian rebels fighting the Ukrainian government.

"The major sanctions we're announcing today will continue to ratchet up the pressure on Russia including the cronies and companies supporting Russia's illegal activities in the Ukraine," he said from the White House South Lawn. "In other words, today Russia is once again isolating itself from the international community, setting back decades of genuine progress."

Quote:
He said the EU sanctions showed to him a waning patience with Russian President Vladimir Putin and the impact of the shoot-down of Malaysia Airlines Flight 17, which had many Europeans among the 298 people on board when it exploded over volatile eastern Ukraine.

Some of the new EU sanctions target eight "cronies" of Putin and three "entities" by limiting their access to EU capital markets, an EU official said on condition of anonymity. The people and entities will be named Wednesday, the official said.

Three state-owned banks named Tuesday by Washington means five of the top six financial institutions in Russia were on the sanctions list, according to a senior Obama administration official. Four-fifths of their debt is in U.S. dollars, the official said.
New sanctions will also impact the future of Russia's important oil businesses with technology licensing restrictions, another senior administration official said.
Restrictions will affect Russia's ability to produce oil from deep-water wells and shale fields, sectors it is only beginning to explore.
The sanctions, however, are not part of a new Cold War, Obama said.
What it is, is a very specific issue related to Russia's unwillingness to recognize that Ukraine can chart its own path," Obama said.
The EU sanctions also will block new arms contracts between Europe and Russia, prohibit the export of European goods that can be used for both civilian and military purposes and limit the export of energy-related equipment, the EU said in a written statement Tuesday evening.
Quote:
The European Union had previously been reluctant to issue harsher sanctions against Russia because both regions rely on one another for about $500 billion in trade and investment each year,according to CNNMoney.

"It is meant as a strong warning: Illegal annexation of territory and deliberate destabilization of a neighboring sovereign country cannot be accepted in 21st century Europe," the European Council's statement reads.

One of the senior administration officials said Russia hasn't been this isolated "since the end of the Cold War.

"Obama said Russia could choose a different path.

"It didn't have to come to this. It does not have to be this way," Obama said. "This is a choice that Russia and President Putin in particular has made. ... The path for a peaceful resolution to this crisis involves recognizing the sovereignty, the territorial integrity and the independence of the Ukrainian people."
Full article below
http://www.cnn.com/2014/07/29/world/...sis/?c=&page=0
---
Ukraine conflict: US and EU widen sanctions on Russia

4 hours ago
US President Barack Obama has announced new economic sanctions against Russia, saying they will make Russia's "weak economy even weaker".

He said the co-ordinated actions of the US and European Union would "have an even bigger bite" on Russia's economy.

The new restrictions include banning Americans or people in the US from banking with three Russian banks.

The aim is to increase the cost to Russia of its continued support for pro-Moscow rebels in eastern Ukraine.
Article below at link
http://m.bbc.com/news/world-europe-28551391
---
WoW! Look at this-2 Recent " Court Actions" from Corrupt EUROPEAN Courts all Coincidentally timed!
Russia Slams "Puzzling And Unprecedented" $50 Billion Yukos Award, Challenges "One-Sided" Court Ruling

Submitted by*Tyler Durden*on 07/28/2014 11:48 -0400
The Hague is not Vladimir Putin's favorite place today. Following*the "war crime" comments earlier,*the arbitration court's decision to rule in favor of Yukos shareholders (and thuis against the allegedly "politically motivated" confiscation of the firm's assets by the Russian government) with a $50 billion settlement (half what was sought) has prompted a quick and angry response from the Russian government.*Blasting the "one-sided use of evidence," and re-iterating the massive tax evasion that the leadership were involved in,*Russia slams "the puzzling unprecedented amount of damages" awarded, claiming the process is "becoming increasingly politicized."*
As Bloomberg reports,
Quote:
The Permanent Court of Arbitration in The Hague found that Russia is liable to pay just under half of the $114 billion sought,*GML Ltd., the holding company for Yukos's main owners, said today.*The decision showed the campaign against Yukos was "politically motivated,"*GML head Tim Osborne said in London.

And Russia replies

Today Permanent Court of Arbitration in The Hague issued a final judgment rendered in three interrelated arbitration proceedings initiated by the former majority shareholders of JSC "NK" YUKOS ". Decisions were based on the Energy Charter Treaty.Conclusions of the Arbitration Court shall enter into a direct conflict with the findings of the two Houses of the European Court of Human Rights.*The European Court of Human Rights twice concluded that JSC "NK" YUKOS "committed massive tax evasion*that the leadership of" NK "YUKOS" aware of violations that additional charge of almost all taxes JSC "NK" YUKOS "was lawful and lawful that JSC "NK" YUKOS "was not subject to discrimination, and that the actions of Russian authorities were not of a political nature.In the Russian Federation drew attention to other serious flaws in the decision of the arbitral tribunal. Among them:



Full article at link below
http://www.zerohedge.com/news/2014-0...ges-one-sided-
---
British lawyers preparing multi-million pound suit against Putin for MH17 crash
Quote:
KUALA LUMPUR, July 27 — British lawyers are getting ready to hit Russian President Vladimir Putin with a multi-million pound class action suit for his alleged role in the Malaysia Airlines (MAS) flight MH17 crash in eastern Ukraine this month, an English daily reported.

According to British daily*The*Sunday*Telegraph, senior Russian military commanders and politicians closely-linked to Putin will likely be also included in the suit, set to take place in American courts.

"There has been talk of civil suits against Malaysia Airlines, but those immediately responsible are not only the separatists who are alleged to have fired the rocket at Flight MH17, causing the death of hundreds of innocent victims, but those, be they states, individuals or other entities, who provided them with financial and material support and the means to do so.
http://m.themalaymailonline.com/mala...tin-for-mh17-c
---
A GOP Ultimatum to Vlad

Jul. 29, 2014
With the party united, the odds are now at least even that the GOP will not only hold the House but also capture the Senate in November.

But before traditional conservatives cheer that prospect, they might take a closer look at the foreign policy that a Republican Senate would seek to impose upon the nation.Specifically, they should spend time reading S. 2277, the "Russian Aggression Prevention Act of 2014," introduced by Sen. Bob Corker on May 1, and endorsed by half of the Senate's GOP caucus.

As ranking Republican on the foreign relations committee, Corker is in line to become chairman, should the GOP take the Senate. That makes this proposal a gravely serious matter.
Quote:
Corker's bill would declare Moldova, Georgia, and Ukraine "major non-NATO allies" of the United States, move NATO forces into Poland, Lithuania, Latvia and Estonia, accelerate the building of an ABM system in Eastern Europe, and authorize U.S. intelligence and military aid for Ukraine's army in the Donbass war with Russian-backed separatists.

U.S. aid would include antitank and antiaircraft weapons.

S. 2277 would direct the secretary of state to intensify efforts to strengthen democratic institutions inside the Russian Federation, e.g., subvert Vladimir Putin's government, looking toward regime change.If Putin has not vacated Crimea and terminated support for Ukraine's separatist rebels within seven days of passage of the Corker Ultimatum, sweeping sanctions would be imposed on Russian officials, banks and energy companies, including Gazprom.

Economic relations between us would be virtually severed.In short, this is an ultimatum to Russia that she faces a new Cold War if she does not get out of Ukraine and Crimea, and it is a U.S. declaration that we will now regard three more former Soviet republics -- Moldova, Ukraine and Georgia -- as allies.
A small, weak country might accept this dictation from a superpower.But Russia, where anti-Americanism is virulent and rampant and the Russian people support Putin's actions in Ukraine, would want him to tell the Americans just what to do with their ultimatum.And how Russia would respond is not difficult to predict.
Our demand that she get out of Crimea and leave her two-century-old naval base at Sevastopol in the custody of President Petro Poroshenko in Kiev and his U.S. allies, would be laughed off.
Putin would tell us that Crimea has voted to return to Russia. It's ours, and we're going to keep it. Now deal with it.
To make good on our latest red line, we would have to start shipping weapons to Kiev, in which case Russia, with superior forces closer, would likely move preemptively into East Ukraine.What would our NATO allies do then?
The U.S. directive to the State Department to work with NGOs in Russia, blatant intervention in the internal affairs of a sovereign nation, would be answered with a general expulsion of these agencies from Moscow.

We would not sit still for this kind of open subversion in the United States. What makes us think they would?

And where do we come off telling the Russians what kind of government they may have? Do we do that with our friends in Saudi Arabia and Kuwait? Is there more freedom in Egypt, to which we send billions annually in foreign aid, than in Russia?

Is there more freedom in China?

How do we think Beijing would respond if Corker & Co. openly declared not only their right but their intent to funnel U.S. funds to civic organizations to bring about an end to single-party Communist rule?

The Russian people, today backing Putin by 80 percent, seem happier with their government than we Americans do with ours.But it may be this idea of installing a ballistic missile defense, an ABM system, in Poland and the Czech Republic, that is most dangerous of all.
Putin has already signaled that this would cross his red line, that if we start implanting antimissile missiles in Eastern Europe, he will reply by installing offensive missiles.
The Reagan-Gorbachev INF treaty to eliminate all intermediate-range nuclear missiles from Europe -- the USSR's triple-warhead SS-20s, and our Pershing II and cruise missiles -- could wind up in the dumpster.We could have a mini-Cuban missile crisis in Eastern Europe.
And how would our German allies react to Russian missiles rising in Kaliningrad, the former Prussian capital of Konigsberg, wedged between Lithuania and Poland?
Russia and Ukraine have been like Siamese twins for a thousand years. When did where and how they separate become our strategic concern?
Under Obama, the U.S. has declined to intervene in civil wars in Syria, Ukraine and Libya, or to go back in force in Iraq. He is pulling us out of Afghanistan.
The American Imperium is folding up. Retrenchment is underway.If the Republican counteroffer to Obama's is a return to the compulsive interventionism of Bush II, this is where some of us will be getting off.
http://m.townhall.com/columnists/pat...-vlad-n1870981
---
ITAR-TASS

Kiev intensifies combat operations in MH17 crash zone to evade exposure - DNR PM

July 27, 19:44UTC+4*
Quote:
"Kiev is seeking to destroy all evidence of the crime committed by its military," Alexander Borodai said


DONETSK, July 27 /ITAR-TASS/. Kiev is seeking to evade exposure of truth over a Malaysian MH17 crash near Donetsk in eastern Ukraine by intensifying combat operations around the crash site, the press centre of the self-proclaimed Donetsk People's Republic (DNR) said on Sunday, citing DPR Prime Minister Alexander Borodai.



http://en.itar-tass.com/world/742498
----
Flight MH17: Vladimir Putin's daughter flees £2million Dutch penthouse flat as fury grows over jet tragedy

24 July 2014 10:10 PMBy*David*Collins,*Andy*Lines
Article link below
http://www.mirror.co.uk/news/world-n...ughter-3909500
July 22nd, 2014-Speech to the Russian Security Council
VLADIMIR PUTIN: Good afternoon, colleagues.

Today we will consider the fundamental issues of maintaining the sovereignty and territorial integrity of this country. We all understand how many political, ethnic, legal, social, economic and other aspects this topic encompasses.
Sovereignty and territorial integrity are fundamental values, as I have already said. We are referring to the maintenance of the independence and unity of our state, to the reliable protection of our territory, our constitutional system and to the timely neutralisation of internal and external threats, of which there are quite a few in the world today. I should make it clear from the start that, obviously, there is no direct military threat to the sovereignty and territorial integrity of this country. Primarily, the strategic balance of forces in the world guarantees this.
We, on our part, strictly comply with the norms of international law and with our commitments to our partners, and we expect other countries, unions of states and military-political alliances to do the same, while Russia is fortunately not a member of any alliance. This is also a guarantee of our sovereignty.
Any nation that is part of an alliance gives up part of its sovereignty. This does not always meet the national interests of a given country, but this is their sovereign decision. We expect our national legal interests to be respected, while any controversies that always exist, to be resolved only through diplomatic efforts, by means of negotiations. Nobody should interfere in our internal affairs.
However, ever more frequently today we hear of ultimatums and sanctions. The very notion of state sovereignty is being washed out. Undesirable regimes, countries that conduct an independent policy or that simply stand in the way of somebody's interests get destabilised.
Tools used for this purpose are the so-called colour revolutions, or, in simple terms – takeovers instigated and financed from the outside.
Full speech to the Russian Security Council below
http://www.putinspeech.com/transcrip...ouncil-meeting
---
MEANWHILE, UKRAINE'S GOVERNMENT COLLAPSES, PM YATSENYUK RESIGNS

July 24, 2014Share It*|*Print This
http://www.blacklistednews.com/Meanw...38/38/Y/M.html
---
Last edited by redrat11 : 07-30-2014 at

10:15 AM

.
10-19-2014, 04:09 PM
Senior Member

Join Date: Sep 2005

Posts: 2,244
Re: Vladimir Putin
---
Mighty Russia strikes again!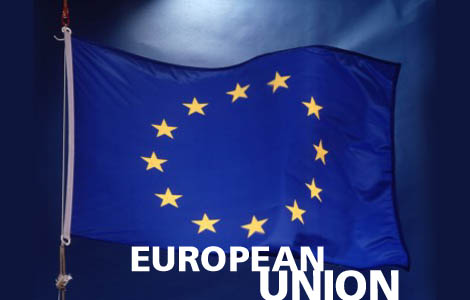 Exxon, Rosneft find new Kara Sea field ahead of sanctions deadline

September 29, 2014


A joint venture between ExxonMobil and Russia's Rosneft discovered a new oil field Saturday in the East-Prinovozemelskiy-1 license area at its Universitetskaya-1 well in the Kara Sea just two weeks before Exxon has to halt work in Russia.Drilling at the field was completed in record breaking time, taking about a month and a half.


Last week, ExxonMobil won an two week extension from the U.S Treasury Department to comply with U.S. and EU sanctions against Russia and wind down its operations in the Kara Sea.
The new deadline for ExxonMobil to halt work at its $600 million Kara Sea joint venture project with Rosneft is October 10.
The sea depth at the drilling site is about 265 feet, with the depth of the straight well at 6,932 feet.
Quote:


Data from the well is currently being analyzed and the field's development model is being worked on.

Rosneft CEO Igor Sechin said light oil was extracted from the well and that the sample is comparable to Siberian Light oil.

The resource base estimate at the field is 338 billion cubic meters of gas and more than 100 million tons of oil.

The field will be called Pobeda.


"This is an outstanding result of the first exploratory drilling on a completely new offshore field," Sechin said.

The Universitetskaya-1 well is part of a $3.2 billion joint venture between ExxonMobil and Rosneft that includes plans to drill at 40 prospects by the end of 2018.

The block covers 49,000 square miles and could contain up to 9 billion barrels of oil.

Universitetskaya-1 could be worth as much as $900 billion.
Official estimates put Kara Sea reserves at around 36 billion barrels of oil.
NEO – Obama's Stupid Sanctions Give Putin New Oil Bonanza

Published on October 18th, 2014Written by: Jim W. Dean

Quote:


[*Editor's note:*The Great Wall of America gets higher and higher in terms of our leaders blocking out any acceptance of the negative blowback from clearly-failed foreign policy initiatives. Besides plain old denial, a whole host of ducks and dodges are available to them.

The second standby is good old "national security", which our deployment of terrorists in 1000-man brigades is now allowed, as long as it is for a good cause. Then there is "the other guy punched me first". But the big one, a New Cold War -- that is usually not on the quick draw list.

In fact they want that to be a long drawn out process, because that is what the contractors want. I can clearly remember when the Bush cabal began testing the waters with unknown deniable messengers putting out that the Iraq war could be a ten year effort. What they learned was the financial crisis was a perfect cover for making big overseas moves.

Article at link
http://www.veteranstoday.com/2014/10...w-oil-bonanza/
---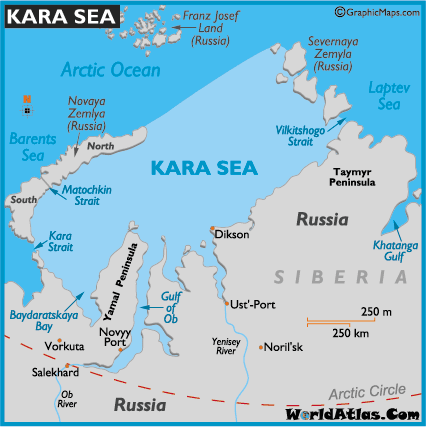 1 October, 20:32**

Have sanctions cost Exxon 87 billion barrels of oil?


Russia's state-owned Rosneft and US oil giant ExxonMobil announced on Saturday they had found oil in the Kara Sea off the north coast of Siberia in a joint drilling project. However, ExxonMobil has also had to announce that it would "wind down" the project, following US and EU sanctions on exports of technology and services for Arctic developments.

"Oil has been discovered"*in the University-1 well, Russia's northernmost well, Rosneft said in a statement. Three*areas of the new oilfield - which has been*named Victory*- are believed to contain 87 billion barrels.

Igor Sechin, Rosneft's chief executive, said at the opening ceremony that the discovery was a "joint victory," and thanked "friends and partners" including ExxonMobil, in the company statement. *


Article at link
http://voiceofrussia.com/uk/news/201...s-of-oil-0580/
---
Western Oil Companies to Continue in Russia Despite Sanctions

Published: Sep 19, 2014By Andrei Ostroukh And Alexander Kolyandr*


SOCHI, Russia--Western oil companies have pledged their readiness to continue working in Russia despite Western sanctions, which have already put a brand new project into question.

Speaking at an investment conference in Russia's southern port of Sochi, Olivier Lazare, the president of Shell Russia, said the company's strategy in Russia hasn't changed because of the sanctions.


"But of course we have to comply with the sanctions," he said, adding that the company is seeking clarification on what the sanctions mean for its business in Russia.
General director of Total E&P Russie, Jacques de Boisseson, also said the company is committed to work in Russia.
"We have continued to work in spite of sanctions, this is about consistency, about long-term work, about trust with our partners," he said. "Yes, we are used to work with sanctions. No, we don't like to do that.
"Western countries have imposed sanctions against Moscow for its policy toward Ukraine. The sanctions ban exports of certain technologies, including that for Arctic drilling, and limit financing of Russia's largest oil and gas companies.
The sanctions have already put at risk drilling at an oil rig in the Kara Sea in Russia's Arctic, developed jointly by state-controlled oil company OAO Rosneft and U.S. energy firm Exxon Mobil.
Rosneft, which needs modern technologies and know-how, has joined with with Exxon Mobil to develop Russia's Arctic shelf in the Kara Sea since 2011. The companies launched the Univesritetskaya-1 rig, Russia's most northern oil project, Aug. 9. Russia President Vladimir Putin, who watched the launch online praised it then as an example of "prevailing pragmatism".
Since then, Rosneft was hit by U.S. and European Union sanctions last week.Russian Natural Resources Minister Sergei Donskoi said Friday that "a halt to drilling is possible. The probability (of the suspension) is high," but added that drilling is still going on.
Rosneft declined to comment.
Russian Energy Minister Alexander Novak said the sanctions won't affect the Russian energy sector, but he hinted that those Western companies that leave Russia because of the sanctions may not be able to come back.
http://www.firstenercastfinancial.co...pite-sanctions
---
NWO MANIPULATION OF OIL MARKETS
Saudis To The Oil Market: Get Used To Lower Prices

RON BOUSSO*AND JOSHUA SCHNEYER,REUTERSOCT. 13, 2014, 6:11 AM 18,252*27
LONDON/NEW YORK (Reuters) -*Saudi Arabia*is quietly telling the oil market it would be comfortable with much lower oil prices for an extended period, a sharp shift in policy that may be aimed at slowing the expansion of rival producers including those in the U.S. shale patch.
Quote:
Some OPEC members including*Venezuela*are clamoring for production cuts to push oil prices back up above $100 a barrel.

But Saudi officials have given a different message in meetings with investors and analysts: the kingdom, OPEC's largest producer, will accept oil prices below $90 per barrel, and perhaps down to $80, for as long as a year or two, according to people who have been briefed on the recent conversations.
Full Article at link
http://www.businessinsider.com/r-exc...prices-2014-10
Russia Deploying Tactical Nuclear Arms in Crimea

Obama backing indirect talks with Moscow aimed at cutting U.S. non-strategic nukes in Europe
BY:*Bill Gertz*October 10, 2014 4:40 pm
Russia is moving tactical nuclear weapons systems into recently-annexed Crimea while the Obama administration is backing informal talks aimed at cutting U.S. tactical nuclear deployments in Europe.

Three senior House Republican leaders wrote to President Obama two weeks ago warning that Moscow will deploy nuclear missiles and bombers armed with long-range air launched cruise missiles into occupied Ukrainian territory.

"Locating nuclear weapons on the sovereign territory of another state without its permission is a devious and cynical action," states the letter signed by House Armed Services Committee Chairman Howard P. "Buck" McKeon (R., Calif.) and two subcommittee chairmen.

"It further positions Russian nuclear weapons closer to the heart of NATO, and it allows Russia to gain a military benefit from its seizure of Crimea, allowing Russia to profit from its action.

"Russian President Vladimir Putin in recent months "has escalated his use of nuclear threats to a level not seen since the Cold War," they wrote.
In a related development, the Obama administration is funding non-official arms control talks with Russia through a Washington think-tank that are aimed at curbing U.S. tactical nuclear arms in Europe.
The first round of talks was held in Vienna Monday and Tuesday.
Critics say Obama administration arms control officials at the State Department and Pentagon are using the informal nuclear talks as groundwork for future tactical nuclear arms cuts.
Such cuts are likely to be opposed by NATO allies, especially in Eastern Europe, worried by growing Russian military threats to the continent.
Regarding the nuclear deployments to Crimea, Senate Armed Services Committee ranking member James Inhofe (R., Okla.) first disclosed last month that Putin had announced in August his approval of deploying nuclear-capable Iskander-M short-range missiles along with Tu-22 nuclear-capable bombers in Crimea, located on the Black Sea.
"The stationing of new nuclear forces on the Crimean peninsula, Ukrainian territory Russia annexed in March, is both a new and menacing threat to the security of Europe and also a clear message from Putin that he intends to continue to violate the territorial integrity of his neighbors," Inhofe stated in a Sept. 8 op-ed in*Foreign Policy.
Full article at link
http://freebeacon.com/national-secur...rms-in-crimea/
Russia, China capable of defeating US in nuclear war: Prof. Fetzer
political commentator says Russia and China are capable of defeating the United Sates in a nuclear war.
In an interview with Press TV on Monday, Professor James Henry Fetzer also said that Americans must wake up to the fact that a nuclear exchange would kill hundreds of millions of people.
He said, "The very idea that the United States should be concerned that Russia and China are giving every indication that they are not going to back down from American and Western encroachment in the Middle East and in Eastern Europe,* is incredibly naïve on the part of any American authorities because we have been undertaking one provocative action after another; [for example]:*
Quote:
Russia with a series of anti-missile batteries ostensibly directed toward Iran because of its 'nuclear weapons program' when Americans and Russians and most of the world know that Iran has no nuclear weapons program.

**The undermining of Ukraine - which appears to be part of Brzezinski's Grand Chessboard theory that if Russia can be deprived of the Ukraine, then it [will] become crippled internationally.

**[T]he American bombing now of Syria - which appears to me to be an act of treachery and duplicity* where the Americans are claiming to go after ISIS,* or Islamic State, but in fact actually,* as Alan Sabrosky has observed,* appear to be destroying the infrastructure by taking out grain silos and oil depots and no doubt bridges and other important forms of support for the conducting of* life in Syria - which I regard as one of the most disgraceful actions ever undertaken by the United States* in any situation whatsoever, and where the leading figures/spokespersons for the administration such as Victoria Nuland of the Department of State and Samantha Power at the United Nations, Susan Rice, the National Security advisor -* are all extreme hawks – neoconservatives -* who believe in lying and cheating and stealing to promote the interests of the United States, where Victoria Nuland even admitted recently on a television program that the United Sates is not in Syria to defeat ISIS but to bring down Assad."
Under these circumstances it seems to me that Russia and China have every right to exercise or display their military power, which in my opinion is actually capable of defeating the United States in a nuclear exchange," he stated.
He went on to say that the leaders of the US "have to stop and give a serious pause to where they are leading the nation because the actions of the United States have become comparable to those of Nazi Germany."
*"All of this requires that the American authorities wake up to the reality that a nuclear exchange is going to bring about the death of hundreds of millions -- HUNDREDS OF MILLIONS --, which may very well may include *them and members of their family," noted Fetzer, professor emeritus at the University of Minnesota Duluth. "The world is at a precipice with these kinds of risks involved, and the United States needs to back down and start acting like a responsible citizen of the world at last," he advised.GJH/GJH
http://www.presstv.com/detail/2014/1...-defeating-us/
---
Last edited by redrat11 : 10-19-2014 at

08:22 PM

.
| | |
| --- | --- |
| Posting Rules | |
All times are GMT -6. The time now is
11:59 AM
.
Powered by vBulletin® Version 3.6.12
Copyright ©2000 - 2014, Jelsoft Enterprises Ltd.
© 2006 - 2014 Club Conspiracy Forums |
About Club Conspiracy Forums
|
Advertisers
|
Investors
|
Legal
|
A member of the Crowdgather Forum Community