| | |
| --- | --- |
| Obama's love of White Women | |
12-30-2016, 08:36 AM
Senior Member

Join Date: Sep 2005

Posts: 2,399
Re: Obama's love of White Women
---
Obama's Love of "Jewish White Women"...
POLITICS
Psychiatry Professors Ask Obama To COMMAND Trump To Submit To Mental Examination

ERIC OWENS
Education Editor
8:36 AM 12/19/2016
Quote:
A trio of psychiatrists has sent a letter to President Barack Obama advising him to command President-elect Donald Trump to submit to "a full medical and neuropsychiatric evaluation." The psychiatrists want Obama to make Trump get his head examined because they believe Trump "cannot distinguish between fantasy and reality."
The Huffington Post is reporting the letter, dated Nov. 29, as legitimate.
Here is the full text of the apparently wholly serious letter:
Quote:
Dear President Obama, We are writing to express our grave concern regarding the mental stability of our President-Elect. Professional standards do not permit us to venture a diagnosis for a public figure whom we have not evaluated personally. Nevertheless, his widely reported symptoms of mental instability — including grandiosity, impulsivity, hypersensitivity to slights or criticism, and an apparent inability to distinguish between fantasy and reality — lead us to question his fitness for the immense responsibilities of the office. We strongly recommend that, in preparation for assuming these responsibilities, he receive a full medical and neuropsychiatric evaluation by an impartial team of investigators."
The authors of the letter are Nanette Gartrell, Dee Mosbacher and Judith Herman.
Gartrell, a retired psychiatry professor, is currently the principal researcher for the US National Longitudinal Lesbian Family Study, an outfit which tracks lesbians who have children through artificial insemination.
Gartrell is married to Mosbacher, one of the other two authors of the letter to Obama about Trump's "mental stability."
Mosbacher, a retired professor and filmmaker who "understands the suffering caused by homophobia from a psychological and psychosocial point of view," is Gartrell's "spouse of 40 years," according to Gartrell's bio. Photos of Mosbacher and of Gatrell show them with identical haircuts and remarkably similar eyeglasses.
A website promoting a book by Gartrell features a photo of Obama sandwiched between Gartrell and Mosbacher, with his arms around both of them.
A 2005 story in The New York Times memorializes the actual marriage between Gartrell and Mosbacher. The Times story notes that the lesbian couple tied the knot in Canada.
Also of interest, Mosbacher's father, Robert Mosbacher, was the U.S. commerce secretary under President George H.W. Bush from 1989 to 1992.
Herman, the third author of the letter questioning Trump's "fitness for the immense responsibilities" of the presidency, is a part-time psychiatry professor at Harvard Medical School.
Quote:
She is the author of a book entitled "Father-Daughter Incest" — a "rethinking of incest" that is "profoundly, passionately feminist."

The Huffington Post's publication of the letter urging Obama to force Trump to undergo psychiatric intervention includes an explanation of the American Psychiatric Association's definition of narcissistic personality disorder.

There are nine criteria for narcissistic personality disorder, HuffPo says, including "exaggerates achievements and talents," "is preoccupied with fantasies of unlimited success," believes "that he or she is 'special,'" "requires excessive admiration" and "is interpersonally exploitative."
"If someone does criticize them, even in a Tweet or on a television comedy show, it triggers this deep and painful lack of self-esteem and they MUST lash out to relieve the pain of the criticism," The Huffington Post reports.
HuffPo writer Richard Greene — a "communication strategist" who was previously the host of a radio show called "Hollywood CLOUT!" — worries that Trump, as president, will unilaterally use the U.S. military or even "7,000 nuclear warheads" to lash out at "a perceived or real enemy" who crosses him personally.
The Huffington Post also links to interviews (on Facebook and on YouTube) with Lynne Meyer, a clinical psychologist "trained in South Africa" who is deeply concerned about the impending Trump presidency.
Follow Eric on Twitter. Like Eric on Facebook. Send education-related story tips to
erico@dailycaller.com
.
story linked below
http://dailycaller.com/2016/12/19/ps...l-examination/
----------
FBI Files Document Communism in Valerie Jarrett's Family

JUNE 22, 2015
Quote:
Federal Bureau of Investigation (FBI) files obtained by Judicial Watch reveal that the dad, maternal grandpa and father-in-law of President Obama's trusted senior advisor, Valerie Jarrett, were hardcore Communists under investigation by the U.S. government.

Jarrett's dad, pathologist and geneticist Dr. James Bowman, had extensive ties to Communist associations and individuals, his lengthy FBI file shows. In 1950 Bowman was in communication with a paid Soviet agent named Alfred Stern, who fled to Prague after getting charged with espionage. Bowman was also a member of a Communist-sympathizing group called the Association of Internes and Medical Students. After his discharge from the Army Medical Corps in 1955, Bowman moved to Iran to work, the FBI records show.

According to Bowman's government file the Association of Internes and Medical Students is an organization that "has long been a faithful follower of the Communist Party line" and engages in un-American activities. Bowman was born in Washington D.C. and had deep ties to Chicago, where he often collaborated with fellow Communists. JW also obtained documents on Bowman from the U.S. Office of Personnel Management (OPM) showing that the FBI was brought into investigate him for his membership in a group that "follows the communist party line." The Jarrett family Communist ties also include a business partnership between Jarrett's maternal grandpa, Robert Rochon Taylor, and Stern, the Soviet agent associated with her dad.

Jarrett's father-in-law, Vernon Jarrett, was also another big-time Chicago Communist, according to separate FBI files obtained by JW as part of a probe into the Jarrett family's Communist ties. For a period of time Vernon Jarrett appeared on the FBI's Security Index and was considered a potential Communist saboteur who was to be arrested in the event of a conflict with the Union of Soviet Socialist Republics (USSR). His FBI file reveals that he was assigned to write propaganda for a Communist Party front group in Chicago that would "disseminate the Communist Party line among…the middle class."

It's been well documented that Valerie Jarrett, a Chicago lawyer and longtime Obama confidant, is a liberal extremist who wields tremendous power in the White House. Faithful to her roots, she still has connections to many Communist and extremist groups, including the Muslim Brotherhood. Jarrett and her family also had strong ties to Frank Marshal Davis, a big Obama mentor and Communist Party member with an extensive FBI file.
article continues at link below
http://www.judicialwatch.org/blog/20...rretts-family/
---------
WND EXCLUSIVE
OBAMA'S IRANIAN-BORN ADVISER 'ARCHITECT' OF DEAL?
'He and I shared a view of where the United States fit in the world'
Published: 04/13/2015 at 7:07 PM

JEROME R. CORSI



Quote:

NEW YORK – Critics of the Obama administration's diplomatic clash with Israel and tilt toward Iran, resulting in a nuclear "framework agreement" to be finalized by the end of June, have pointed to the influence of top White House adviser Valerie Jarrett, who was born in Iran.

Retired Lt. Gen. William G. "Jerry" Boykin, former deputy undersecretary of defense for intelligence under President George W. Bush, spotlighted Jarrett's influence in a Fox News interview in February.

"There are many who are now saying that [Jarrett] is really the architect of this non-treaty with the Iranians," he said, "which ultimately will result in the Iranians having a nuclear program, and America having to accept a nuclear-armed Iran."

Stanley Kurtz, senior fellow at the Ethics and Public Policy Center, noted in a 2011 National Review article Jarrett was born and raised in Iran for the first five years of her life.

"In explaining how she first grew close to Obama, Jarrett says they traded stories of their youthful travels," he wrote.

Kurtz said Jarrett has affirmed that she and Obama "reject traditional American exceptionalism."

"One hallmark of America's exceptionalist perspective, of course, is our unique alliance with a democratic Israel, even in the face of intense criticism of that alliance from much of the rest of the world," Kurtz commented.

Kurtz cited Obama biographer David Remnick, who quoted Jarrett saying: "He and I shared a view of where the United States fit in the world, which is often different from the view people have who have not traveled outside the United States as young children."


Read more at

http://www.wnd.com/2015/04/obamas-ir...P0rz0BXwuIc.99
Obama's "White House"...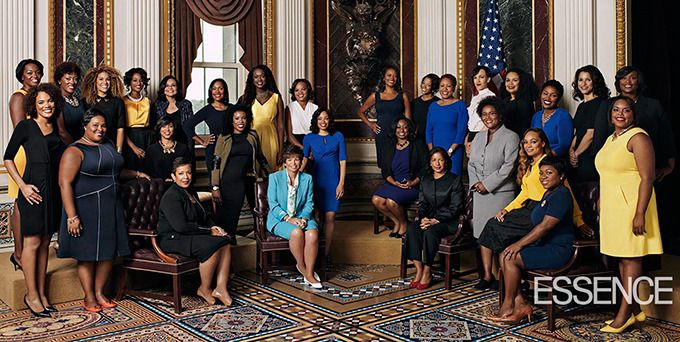 Samantha Power Watched Half a Million Arabs Die — Then Slammed Israel
by SHMULEY BOTEACH25 Dec 20162,072
Quote:
All our Ambassador to the United Nations, Samantha Power, is missing is a fiddle. For the duration of the seemingly endless Syrian civil war, she has figuratively fiddled while that country burns. Now, with one foot out the door from a tenure that has all but obliterated her once formidable reputation as an anti-genocide activist, she's decided to kick Israel in the teeth.
What most amazes me about this past Friday's anti-Israel resolution that was cooked up by Barack Obama, John Kerry, Susan Rice, and Power is not that it took place. We have long known that the quartet had this in the works, and my organization, The World Values Network, even took out a full page ad against the proposed UN resolution a few months back.

Rather, the truly shocking part is that the most senior members of the American foreign policy team were pushing this resolution through while Aleppo burned.
story at link below
http://www.breitbart.com/big-governm...ama-un-israel/
While Blaming Trump For "Arms Race", Obama Signs Momentous "Star Wars II" Defense Bill

by Tyler Durden
Dec 24, 2016 6:50 PM
Quote:
As politicians and mainstream media blast Trump's apparently incendiary tweet regarding nuclear arms, none other than President Obama just signed legislation that, by striking a single word from longstanding US nuclear defence policy, could heighten tensions with Russia and China and launch the country on an expensive effort to build space-based defense systems.

The mainstream media has lambasted the president-elect for "endangering the world" and "starting another nuclear arms race." However, that same mainstream media appears mute in their response to what President Obama just did...

The National Defence Authorisation Act, a year-end policy bill encompassing virtually every aspect of the US military, contained two provisions with potentially momentous consequences. As AP reports,

One struck the word "limited" from language describing the mission of the country's homeland missile defence system. The system is said to be designed to thwart a small-scale attack by a non-superpower such as North Korea or Iran.

A related provision calls for the Pentagon to start "research, development, test and evaluation" of space-based systems for missile defence.

Together, the provisions signal that the US will seek to use advanced technology to defeat both small-scale and large-scale nuclear attacks.

That could unsettle the decades-old balance of power among the major nuclear states.

Huge bipartisan majorities in both houses of Congress approved the policy changes over the past month, with virtually no public debate.

Although the White House had earlier criticised the changes, it stopped short of threatening a veto. On Friday, Obama signed the legislation.
Leading defence scientists said the idea that a space-based system could provide security against nuclear attack is a fantasy...

story link
http://www.zerohedge.com/news/2016-1...i-defense-bill
----------
Hollywood Brags About Bringing Drugs To The Obama White House

November 4. 2016
Quote:
President Barack Obama and his daughter Malia Obama

There are people in Hollywood bragging about bringing drugs to the White House during different events. They seem to think it is a good idea bragging about supplying members of the first family with drugs. Considering Obama's drug history (marijuana and cocaine) and his daughters as well, this is not a good look. It's outrageous.
http://www.judiciaryreport.com/holly...hite_house.htm
-------
Obama's "Ole Chicago" values... one can only imagine NEW YEARS WEEKEND TALLY???
Final Stupidity Tally: 12 killed, 51 wounded
Christmas Weekend 2015: 13 killed, 23 wounded

Friday 12/23
1:25p 8700 S Sangamon, Auburn Gresham, M/18
1:25p 8700 S Sangamon, Auburn Gresham, M/23
3:30p 4900 W Kinzie, Austin, M/16
4:50p 4900 W Hubbard, Austin, M/16
4:50p 4900 W Hubbard, Austin, M/16
4:50p 4900 W Hubbard, Austin, M/16
4:50p 4900 W Hubbard, Austin, M/18
6:35p 500 W Iowa, Near North Side, M/44
10:25p 2000 N Kedvale, Hermosa, M/52
10:50p 500 N Laramie, Austin, M/20
10:50p 500 N Laramie, Austin, M/21
Christmas Eve
12:05a 3000 W 38th, Brighton Park, M/27
1:15a 3400 W Beach, Humboldt Park, M/26
1:15a 3400 W Beach, Humboldt Park, M/34
1:20a 10800 S Wentworth, Roseland, M/17
2:40a 4600 S Leamington, Garfield Ridge, M/41
4:30a 5900 S Western, Chicago Lawn, M/23
4:50a 5700 S Prairie, Washington Park, M/26
9:25a 4300 S Marshfield, New City, M/24
3:30p 2000 W 68th, Englewood, M/25
4:15p 6700 S Hermitage, Englewood, M/35
6:10p 8600 S Morgan, Auburn Gresham, F/22
6:35p 1800 S Central Park, North Lawndale, F/17
6:35p 1800 S Central Park, North Lawndale, M/20
7:15p 7300 S Michigan, Grand Crossing, M/53
7:55p 8800 S Wallace, Auburn Gresham, M/28
8:15p 500 W Chestnut, Near North Side, M/25
8:55p 8900 S Hermitage, Auburn Gresham, M/20
Christmas
12:50a 2600 E 76th, South Shore, M/21
1:35a 5300 S Francisco, Gage Park, M/18
9:50a 1100 W 112th, Morgan Park, M/24
10:40a 3800 W Roosevelt, North Lawndale, F/27
10:40a 3800 W Roosevelt, North Lawndale, M/29
1:40p 800 N Kostner, Humboldt Park, M/22
2:45p 7100 S Seeley, Englewood, M/21
4:30p 2800 E 79th, South Shore, M/40
9:20p 8649 S Maryland, Chatham, M/18
9:20p 8649 S Maryland, Chatham, M/21
9:20p 8649 S Maryland, Chatham, M/?
9:20p 8649 S Maryland, Chatham, F/21
9:20p 8649 S Maryland, Chatham, M/27
9:20p 8649 S Maryland, Chatham, M/35
9:20p 8649 S Maryland, Chatham, M/39
11:30p 7400 S Chappel, South Shore, M/22
Boxing Day
3:50a 2700 W Adams, Garfield Park, M/31
3:50a 4100 N Kedvale, Irving Park, F/26
9:25a 300 S Kostner, Garfield Park, M/?
9:30a 7100 S Indiana, Grand Crossing, M/25
9:30a 7100 S Indiana, Grand Crossing, M/26
10:40a 400 W Marquette, Englewood, M/24
11:20a 1800 S Ridgeway, North Lawndale, M/?
2:45p 7900 S Cottage Grove, Chatham, M/22
3:25p 5800 S May, Englewood, M/20
3:25p 5800 S May, Englewood, M/35
4:25p 4100 W Arthington, Garfield Park, M/45
5:40p 4800 S Bishop, New City, M/34
5:50p 4400 S Hermitage, New City, M/23
7:25p 6700 S Wolcott, Englewood, M/18
8:55p 800 N Keeler, Humboldt Park, M/23
10:50p 200 S Leavitt, Near West Side, M/23
11:30p 7500 S Union, Englewood, F/13
11:30p 7500 S Union, Englewood, F/14
Tuesday Overtime
12:50a 3500 W Van Buren, Garfield Park, F/25
http://heyjackass.com/
---------
Good Riddance Obama!
By Brother Nathanael Kapner December 29, 2016 ©
Quote:
A HUGE SENSE OF RELIEF fills the air now that the bastard son of Frank Marshall Davis is about to be flung out of the White House.

Just as Satan himself was cast out of heaven, like an odious swine, Obama is about to be cast to the dogs to be devoured.
Oh, it will happen, as those who commit abomination, (that is, homosexual activity, proven to be Obama's past conduct), are cast into the lake of fire, where demons with scorpion-tipped tails wait for their sodomite prey, and drive their weapons right up the anus.
They're licking their chops just to get their projectiles into Obama.
And right up the anus is what Obama did to America these past eight years.
His legacy is this: Barack Hussein Obama sodomized America by pushing homosexuality, lesbianism, transgenderism…a profane trinity of his sex-gods.
Why did he do it? Is it because Obama hates America? Yes, and more.
http://www.realjewnews.com/?p=1177
---
Last edited by redrat11 : 12-30-2016 at

12:10 PM

.
| | |
| --- | --- |
| Posting Rules | |
All times are GMT -6. The time now is
10:49 AM
.
Powered by vBulletin® Version 3.6.12
Copyright ©2000 - 2018, Jelsoft Enterprises Ltd.
© 2006 - 2016 Club Conspiracy Forums |
About Club Conspiracy Forums
|
Advertisers
|
Investors
|
Legal
|
A member of the Crowdgather Forum Community