| | |
| --- | --- |
| Barack Obama??? | |
05-22-2015, 10:31 PM
Senior Member

Join Date: Sep 2005

Posts: 2,334
Re: Barack Obama???
---
Eurasia-WW3-Jade Helm-Martial Law-False Flag in Europe???Australia???
What In The World Is Happening In Macedonia?

Thursday, May 21, 2015
By Brandon Turbeville
In May 2015, protests began erupting in Skopje, Macedonia against the Prime Minister Nikola Gruevski and his government. The protests, led by Zoran Zaev, were allegedly in response to the massive spying and surveillance of Macedonian officials and other individuals as well as an alleged cover-up of a killing of a young man by police in 2011. The protests were largely focused on the issue of government corruption, with tens of thousands of people in the streets of Skopje, demanding the Prime Minister's resignation as well as that of other members of his government.
A major protest occurred on May 5 and several other anti-government protests have taken place since then. While some protests have remained peaceful, there has been widespread violence from other demonstrations. On the May 5 protest alone, violent clashes took place between protesters and police with injuries taking place on both sides.
In the days that followed, several Macedonian ministers resigned from their posts, including the Interior Minister. Prime Minister Gruevski, however, has refused to resign, characterizing such a move as cowardly behavior.
On May 17, thousands of protesters once again descended upon the streets of Skopje to demand the ouster of the current government. On May 18, however, thousands more took to the streets to protest in support of the current government and Prime Minister Gruevski.
Quote:
An anti-government, anti-Gruevski camp has been set up outside government offices and remains there indefinitely with several hundred inhabitants on average.

With such social unrest taking place in Macedonia, one need only look to the NATO/US and George Soros-funded networks to see the hidden hand of the Western Color Revolution apparatus at work.

Macedonia may at first seem an unlikely target of the Anglo-American color revolution apparatus, but the truth is that the small country is now the latest battleground in a proxy war between Russia and the West. Not only are the two sides competing for influence over the domestic affairs and political decisions of the Macedonian government, there is also the question of geopolitical positions and the agenda of the creation of micro-states and mini-states. Most notably, however, is the interest regarding the Balkan Stream pipeline (aka the Turkish Stream Pipeline).


George Soros, NATO, US Color Revolution Apparatus Behind the Unrest In Macedonia
George Soros is most well-known for playing a major role in the funding and facilitating of the "Bulldozer Revolution" in Serbia that overthrew Slobodan Milosevic in 2000, Georgia's "Rose Revolution" of 2003, the 2006 push to move Turkey toward a more Islamist governing structure, and even the Occupy movement in the United States among a great many others – none of which brought anything other than greater misery, impoverishment, and police state mechanisms to bear on the general public. The Occupy movement, being the only exception, still brought nothing to its participants except the opportunity to burn off excess anger and energy along with a few cracked protester skulls. It was otherwise an incredible waste of time.

In addition, George Soros has been heavily involved in the social unrest and movement-wrecking activity that has taken place all across the United States in recent months. From Florida to Ferguson and then on to Baltimore, George Soros' Foundations have been involved in making sure that not only are American citizens unable to overcome racial divisions with mutual cooperation but that even the racially isolated participants are unable to accomplish anything of substance.

In Macedonia, like in the United States, Soros organizations work under the pretense of left cover. In other words, Soros NGOs fund and operate organizations and movements that are seen as Left in nature but are, in reality, revolutionary organizations designed to push a political agenda, change Macedonian culture, install puppet regimes, and ultimately serve the purpose of the Anglo-American oligarchy.

full article at link
http://www.activistpost.com/2015/05/...macedonia.html
---
NWO FINAL PLANS PUT IN MOTION BY??? (Not Soros)

Total Global Warfare

Total Global Economic Collapse

A Total Global Catastrophic Event (All Man Made-Famine- Plagues, Massive Earthquake) will lead to the total enslavement of humanity, and the Mark of the Beast, on every Human being. And the Final SATANIC ONE WORLD ORDER! All of this, THEY want ASAP!

Secret Pentagon Report Reveals US "Created" ISIS As A "Tool" To Overthrow Syria's President Assad
Submitted by*Tyler Durdenon 05/23/2015 20:06 -0400
From the first sudden, and quite dramatic, appearance of the fanatical Islamic group known as ISIS which was largely unheard of until a year ago, on the world's stage and which promptly replaced the worn out and tired al Qaeda as the world's terrorist bogeyman, we suggested that the "straight to beheading YouTube clip" purpose behind the*Saudi Arabia-funded Islamic Statewas a simple one: use the Jihadists as the vehicle of choice to achieve a political goal: depose of Syria's president Assad, who for years has stood in the way of a*critical Qatari natural gas pipeline, one which could dethrone Russia as Europe's dominant - and belligerent - source of energy, reaching an interim climax with the unsuccessful Mediterranean Sea military build up of 2013, which nearly resulted in quasi-world war.
The narrative and the plotline were so transparent, even Russia saw right through them.*Recall from September of last year:
Full article at link
http://www.zerohedge.com/news/2015-0...resident-assad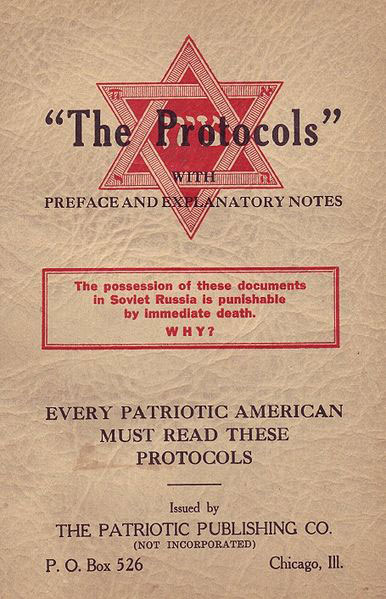 ----
Former CIA deputy director: Absolute risk of US-China war over South China Sea

Posted on May 20, 2015 by StMA | 8 Comments
This evening, May 20, 2015, former CIA Deputy Director Michael Morell told CNN's Erin Burnett that the confrontation of U.S. and China over the latter's increasingly aggressive moves in the South China Sea indicates there is "absolutely" a risk of the U.S. and China going to war sometime in the future.
article below
https://cofda.wordpress.com/2015/05/...uth-china-sea/
-----

Soros sees risk of another world war

Published: May 19, 2015 4:27 p.m. ET

Much depends on Chinese economy
WASHINGTON (MarketWatch) — Billionaire investor George Soros said flatly that he's concerned about the possibility of another world war
Much depends on the health of the Chinese economy, Soros said in remarks at a Bretton Woods conference at the World Bank.
If China's efforts to transition to a domestic-demand led economy from an export engine falter, there is a "likelihood" that China's rulers would foster an external conflict to keep the country together and hold on to power.
"If there is conflict between China and a military ally of the United States, like Japan, then it is not an exaggeration to say that we are on the threshold of a third world war," Soros said.
Military spending is on the rise in Russia and China, he said.
To avoid this scenario, Soros called on the U.S. to make a "major concession" and allow China's currency to join the International Monetary Fund's basket of currencies. This would make the yuan a potential rival to the dollar as a global reserve currency.
In return, China would have to make similar major concessions to reform its economy, such as accepting the rule of law, Soros said.
Allowing China's yuan to be a market currency would create "a binding connection" between the two systems.
An agreement along these lines will be difficult to achieve, Soros said, but the alternative is so unpleasant
"Without it, there is a real danger that China will align itself with Russia politically and militarily, and then the threat of third world war becomes real, so it is worth trying."
http://www.marketwatch.com/story/sor...war-2015-05-19
China thinks it can defeat America in battle
Posted by Craig Hill ⋅ July 8, 2014 ⋅ 7 Comments
Quote:
First the bad news: The People's Republic of China now believes it can successfully prevent the United States from intervening in the event of a Chinese invasion of Taiwan or some other military assault by Beijing.

Now the good news: China is wrong — and for one major reason. It apparently disregards the decisive power of America's nuclear-powered submarines.

Moreover, for economic and demographic reasons Beijing has a narrow historical window in which to use its military to alter the world's power structure. If China doesn't make a major military move in the next couple decades, it probably never will.

The U.S. Navy's submarines — the unsung main defenders of the current world order — must hold the line against China for another 20 years. After that, America can declare a sort of quiet victory in the increasingly chilly Cold War with China.

http://chinadailymail.com/2014/07/08...ica-in-battle/
-----
Pentagon: China's military advances to overtake U.S. in 5 years

Posted on January 28, 2014 by StMA | 15 Comments
China's recent test of a new ultra-high speed strike vehicle highlights growing concerns that Chinese military advances will overtake those of the United States in as few as five years, a senior Pentagon official told Congress Tuesday.
Frank Kendall, undersecretary of defense for acquisition, technology, and logistics, said during a House Armed Services Committee hearing that he is concerned by large-scale cuts in U.S. defense spending that are undermining efforts to maintain U.S. military superiority.
"On hypersonics, this is a good example of an area of technology that is going to move forward whether we invest in it or not," Kendall told a hearing on the United States shift toward Asia. "China is doing work in this area."
article at link
https://cofda.wordpress.com/2014/01/...-s-in-5-years/
-----
Pentagon: China's 'Three Warfares' Seek to Drive US From Asia

Wednesday, 26 Mar 2014 05:09 PM

By Todd Beamon

China is battling the United States in three non-military areas in hopes of driving U.S. troops out of Asia and tightening its grip on the seas near its coasts, says a Pentagon study.
The "Three Warfares" described in the report are on psychological, media, and legal fronts, the Washington Free Beacon reports. The report was developed for the Pentagon's Office of Net Assessment, which examines issues related to future warfare scenarios.
"The Three Warfares is a dynamic three-dimensional war-fighting process that constitutes war by other means," Cambridge University professor Stefan Halper, who directed the study, told the Free Beacon. "It is China's weapon of choice in the South China Sea."
Halper was among eight China experts who contributed to the 566-page, unclassified report. Others included Michael Pillsbury, who served at the Pentagon during the Reagan administration, the Free Beacon reports.
Though the Pentagon's report was completed in May 2013, news of it comes on the heels of moves announced last month by Defense Secretary Chuck Hagel to slash the size of the U.S. military to its smallest levels since before World War II and to scrap a class of Air Force attack jets.
Hagel's efforts would cut military spending to meet government austerity objectives resulting from President Barack Obama's promise to end U.S. involvement in wars in Iraq and Afghanistan.
article below
http://www.newsmax.com/Newsfront/Chi.../26/id/561937/
---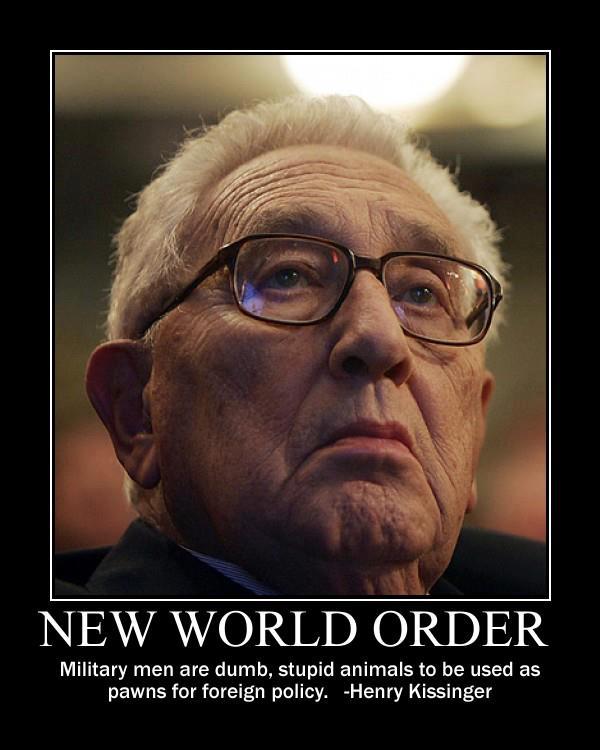 Friday, May 22, 2015
Special Forces Veteran Tells the Truth About Joining the Military
By Isaac Davis
"They're not sending you out there to be a hero…" – Stan Goff

As world leaders work feverishly to bring about World War III, the need for front line cannon fodder will only increase, and more of the world's youth will called to duty by the traitors and cowards who make peace an impossibility.
The propaganda machine and mainstream media is very sophisticated at selling war, and military recruiters have unfettered access to the minds of the young. They want YOU to be their next disposable hero.
The effort to make joining the military seem attractive will intensify as the economy worsens and college tuition rises, so it's important to remember that no matter what they offer in exchange, it is your life and conscience that are truly at stake, and these are both priceless and irreplaceable.
In this age of interconnectedness, a small piece of truth finally has the potential to amplify itself and compete with the over-funded mouthpieces of the military industrial complex. Retired U.S. Army Master Sergeant Stan Goff is a courageous truth teller whose message needs to be heard.
Quote:
That organization [The US Military] does not exist to give you money for school. That organization exists to assert the political will of the United States government against other people by force of arms. And what they do is not like it's portrayed in the movies. They're not sending you out there to be a hero, they're sending you out there to be a bully.
Having served over 20 years in the U.S. Army, much of it in Special Forces, he has been to numerous combat zones including Vietnam. He's also written several books about his experiences and reflections on war including Hideous Dream: A Soldier's Memoir of the U.S. Invasion of Haiti and Full Spectrum Disorder: The Military in the New American Century, and speaks publicly about the moral failures of war policy and he true nature of soldiering for a corporate oligarchy.
Sure, they'll offer you money, travel, excitement, adventure. They'll pitch you ideas like honor, glory, service, and pride, but the dissonance between what you sign up to do and what you actually do is severe.
full article at link
http://www.activistpost.com/2015/05/...ruth.html#more
----
CONSERVATIVE REPUBLICANS' IMMUTABLE AMERICA
PART 2
By Servando Gonzalez
May 21, 2015
NewsWithViews.com
Part II: The Military
The flag follows the dollar and the soldiers follow the flag. —Gen. Smedley Butler, 1933 speech.
In Part I of this series, I mentioned how the conservative Republicans' view of the world is focused on immutability. To them, nothing evolves, nothing changes. Everything remains the same, forever and ever.

Nothing exemplifies more my point than the view Republicans have of the U.S. military. According to them, the military is the utmost example of honor, integrity, patriotism, honesty, truthfulness and high ethical standards. It is evident that their view of the military stopped around WWII, when, with a few exceptions, those were the terms that better described the U.S. military. To most Americans, the military was bedrock of trust, and they were proud of them.

http://www.newswithviews.com/Gonzalez/servando144.htm
-----
Pressure grows on Marines to consider lowering combat standards for women
By Rowan Scarborough - The Washington Times - Sunday, April 19, 2015
Two years ago, Army Gen. Martin E. Dempsey, the nation's top military officer, laid down an edict on the Obama administration's plan to open direct land combat jobs to women: If women cannot meet a standard, senior commanders better have a good reason why it should not be lowered.
Today, the "Dempsey rule" appears to have its first test case.
The Marine Corps just finished research to see if female officers could successfully complete its rigorous Infantry Officer Course.
A IOC diploma is a must to earn the designation of infantry officer. Of 29 women who tried, none graduated; only four made it through the first day's combat endurance test.
Corps public affairs said it did not have the data on which tasks proved the toughest for women. But one particularly demanding upper-body strength test is climbing a 25-foot rope with a backpack full of gear. A candidate who cannot crawl to the top fails the test.
A physical demands study concluded that of the 29 women who tried to complete the intense Infantry Officer Course, none graduated. (Associated Press)
A physical demands study concluded that of the 29 women who tried ... more >
Traditionalists see the 0-29 performance as a call to arms by those inside the Pentagon who are determined to have significant numbers of women in the infantry. They are on the lookout for standards they believe are no longer relevant in today's battlefield.
full article at link
http://www.washingtontimes.com/news/...or-women-afte/
----
Rumors of China Buying Russian Mistrals Could be US' Worst Nightmare
Military & Intelligence
15:11 20.05.2015(updated 19:20 21.05.2015)
The United States is sure to be alarmed by the circulating but as of yet unconfirmed rumors that China could be thinking about buying the two Mistral ships built in France for Russia, according to the Diplomat.
Purchasing the assault ships makes sense, the news magazine noted. "China has both the use scenarios and the military infrastructure necessary to make effective use of the ships," the Diplomat said.
http://sputniknews.com/military/2015...022365406.html
U.S. Aircraft Carrier Killer: China deploys anti-ship ballistic missile along southern coast, facing Taiwan

April 20, 2013 – CHINA – The Chinese military has deployed its new anti-ship ballistic missile along its southern coast facing Taiwan, the Pentagon's top military intelligence officer said today. The missile, designated the DF-21D, is one of a "growing number of conventionally armed" new weapons China is deploying to the region, adding to more than 1,200 short-range missiles opposite the island democracy, U.S. Army Lieutenant General Michael Flynn, the Defense Intelligence Agency director, said in a statement to the Senate Armed Services Committee. Flynn's reference to the DF-21D follows one made by U.S. Navy Admiral Samuel Locklear, head of the U.S. Pacific Command, in congressional testimony on April 9. He highlighted the "initial deployment of a new anti-ship missile that we believe is designed to target U.S. aircraft carriers." Flynn's brief reference to the DF-21D today is significant because it advances the DIA's assessment last year, when U.S. Army Lieutenant General Ronald Burgess, then the agency's director, said China's military is "probably preparing to deploy" the weapon. The disclosure may spark increased scrutiny in Congress this year about the vulnerability of the Navy's aircraft carriers, including the new Gerald R. Ford class being built by Newport News, Virginia-based Huntington Ingalls Industries Inc. The Navy estimates that the first new carrier will cost at least $12.3 billion,
https://theextinctionprotocol.wordpr...facing-taiwan/
---
Chinese army colonel says avian flu is an American plot against China
By Max Fisher April 9, 2013 Follow @Max_Fisher
Colonel Dai Xu of the People's Liberation Army wrote online that the new strain of bird flu hitting China, known as H7N9, is an American "bio-psychological weapon" meant to destabilize China. The rant, posted to Dai's account on the Twitter-like service Weibo, had already been shared by more than 30,000 fellow users by the time that the South China Morning Post reported it on Monday. Dai now has a quarter million followers on Weibo, which is quite a platform.

In general, Chinese Web users appear to have rejected Dai's argument. In response to the criticism, though, he's only dug in. "It is common knowledge that a group of people in China have been injected with mental toxin by the U.S.," he wrote at one point. "I will not retreat even half a step." He urged Chinese officials to ignore the virus's apparent spread and argued that the disastrous 2003 SARS outbreak was also an American plot

http://www.washingtonpost.com/blogs/...against-china/
----
U.S. and China square off at Asia security forum
Reuters
By David Brunnstrom and Lee Chyen Yee
May 31, 2014 8:06 AM
Quote:
By David Brunnstrom and Lee Chyen Yee

SINGAPORE (Reuters) - The United States and China squared off at an Asian security forum on Saturday, with the U.S. defense secretary accusing Beijing of destabilizing the region and a top Chinese general retorting that his comments were "threat and intimidation".

Using unusually strong language, U.S. Defense Secretary Chuck Hagel took aim at Beijing's handling of territorial disputes with its Asian neighbors.

"In recent months, China has undertaken destabilizing, unilateral actions asserting its claims in the South China Sea," Hagel said.

http://news.yahoo.com/u-backs-japans...lTByUAbUbQtDMD
----
China's Reaction: America Is A "Disgusting Thief Spying Over His Neighbor's Fence"



Tyler Durden's picture
Submitted by Tyler Durden on 08/23/2014 23:41 -0400
Only hours ago the US government announced that a Chinese fighter jet had intercepted an American military patrol plane over international waters east of China's Hainan Island.

A Pentagon spokesman called China's actions "unsafe and unprofessional", and blasted such unprovoked aggression.

There was no mention as to why a US surveillance plane was just off the Chinese coast to begin with. They're just playing the victim… and rather loudly at that.

article below
http://www.zerohedge.com/news/2014-0...fence%E2%80%9D
----
Pacific Cmdr.: U.S. lacks ability to conduct successful amphibious assaults
By Douglas Ernst - The Washington Times - Tuesday, March 25, 2014
The head of U.S. Pacific Command believes America does not possess the capacity to conduct amphibious assaults in the wake of a crisis, as it did during World War II.

Adm. Samuel Locklear III, commander of U.S. Pacific Command gave his assessment of the deficiency in readiness on Tuesday, Stars and Stripesreported.

"We have had a good return of our Marines back to the Asia-Pacific, particularly as the activities in the Middle East wind down in Afghanistan. … But the reality is, is that to get Marines around effectively, they require all types of lift. They require the big amphibious ships, but they also require connectors (meaning landing craft and other amphibious vehicles). The lift is the enabler that makes that happen, so we wouldn't be able to [successfully carry out a contested amphibious assault without additional resources]," Adm. Locklear said, Stars and Stripes reported

http://www.washingtontimes.com/news/...conduct-succe/
---
WW3, Jade Helm, Martial Law, Mark of the Beast Bio Chips, NSA Spying on U.S. Citizens(Simulated BIO Terrorist Attacks???) all written into LAW and codified in the MAMMOTH OBAMA CARE LEGISLATION-AKA Affordable Care Act !
Military ops on U.S. soil raise martial-law fears

Wal-Mart closures have citizens concerned

Published: 04/20/2015 at 2:16 PM
Quote:
Jade Helm 15 is set to kick off in seven states this summer, sending Special Operations forces from all four main branches of the military onto civilian soil to conduct hostile take-over training – and civil-rights advocates are sounding the alarms.

This is how the military describes it:

"The nature of warfare is always changing and U.S. Army Special Operations Command's mission is to make certain the Army's various Special Operations Forces are trained, equipped and organized to successfully conduct worldwide special operations in support of our nation's interests," said command spokesman Army Lt. Col. Mark Lastoria, in a statement to the Washington Post a few weeks ago. "Training exercise Jade Helm is going to assist our Special Operations Soldiers and leadership in refining the skills needed against an ever changing foreign threat."

But plenty on social media aren't calmed by the explanation, in part remembering the recent similar operation in Broward County, Florida, that saw Blackhawk helicopters flying above community streets while soldiers loaded citizen participants into white vans for transport to internment camps. It was all a staged exercise but for those watching, the scenes that unfolded were alarming.
"Police State USA: How Orwell's Nightmare Is Becoming Our Reality" chronicles how America has arrived at the point of being a de facto police state, and what led to an out-of-control government that increasingly ignores the Constitution. Order today!
The looming Jade Helm exercise, set for July 15 through Sept. 15, labels Texas and Utah as hostile areas. Global Research also reported the military says New Mexico "isn't much friendlier." Other states participating: California, Colorado, Arizona and Nevada.
Some of the social media commentary so far: "The Pentagon's 'Operations Jade Helm 15′: The Floodgate towards Martial Law and World War III?"
And another: "Using Foreign Troops with Jade Helm Martial Law is TREASON."
Yet one more poster pointed to recent reported Wal-Mart closures in Texas, California, Florida and Oklahoma with concern, saying the cited "plumbing problems" cited as the reason for the sudden shut-downs just don't meet the smell test.
full article at link
http://www.wnd.com/2015/04/military-...ial-law-fears/
----
Military Vehicles to Crowd Highways During Colorado's Largest Military Convoy Since WWII
By Star Fox
Friday, May 22, 2015
Nearly 650 military vehicles are set to crowd Colorado highways as they travel from Fort Carson to the Piñon Canyon Maneuver Site east of Trinidad in a training exercise taking place from May 26 – 30.

The convoy, the largest in Colorado since World War II, will consist of 300 Stryker armored vehicles, hundreds of trucks and humvees and will transport more then 4,000 soldiers, reports the Colorado Gazette.

Military planners have taken eight months to draw up the convoy's plan and work with local authorities to ease the impact on commuters as the massive convoy rolls approximately 154 miles through the state.

The trek will consist of dozens of 15 – 30 vehicle convoys that will depart every half hour on "convoy days".

According to the Colorado Gazette the exact route of the convoy has not yet been released due to security concerns but it is expected to run down Interstate 25 or Colorado 115.


The long drive is the first part of a simulated war called Raider Focus that the soldiers will spend weeks taking part in presumably at the Piñon Canyon Maneuver Site. There are no specifics as to what Raider Focus will entail.

As reports of Raider Focus surface along with the Jade Helm Military exercise on the horizon, there is no doubt the weariness spreading across America over the recent spree of military activity will intensify.
•PREP DRILL FOR JADE HELM 15 INCLUDES CHILDREN
•Special Forces Train With Cops For House to House Raids
Interestingly, billionaire investor George Soros told the World Bank this week that the planet is on the verge of a third world war that will arise out of a economic catastrophe in China.
Paul Joseph Watson of Propaganda Matrix reports:
The billionaire warned that China's difficulty in transitioning from an export economy to a domestic demand-led system could force Beijing to whip up a conflict with an external enemy in a bid to keep the country from collapsing.
Soros said the only solution to the prospect was to allow China to join the IMF's basket of global currencies so that it could compete with the dollar.
Without this measure, Soros warned that, "there is a real danger that China will align itself with Russia politically and militarily, and then the threat of third world war becomes real, so it is worth trying."
Could Soros being hinting as to what all this domestic military activity is preparing for?
Star Fox is a U.S. based journalist who contributes to Eyesopenreport.com, where this article first appeared.
Follow @StarFoxReport
This article may be re-posted in full with attribution.
http://www.activistpost.com/2015/05/...ways.html#more
-----
May 22, 2015

Obama Massacres Innocent Waco Bikers Over Putin Fears

http://www.whatdoesitmean.com/index1870.htm
----
First They Came For The Bikers…

Posted on May 20, 2015 | 157 Comments
https://westernrifleshooters.wordpre...or-the-bikers/
---
WE MUST CHOOSE BETWEEN A MASS AWAKENING AND THE DESTRUCTION OF AMERICA
PART 1 of 2
article below
http://www.newswithviews.com/McGuire/paul247.htm
---
AMERICA 2015: CONVERGENCE OF CATASTROPHIC EVENTS – THE PERFECT STORM
By Paul McGuire
November 10, 2014
NewsWithViews.com
http://www.newswithviews.com/McGuire/paul234.htm
----
Bizarre lung virus hospitalizing hundreds of kids across the Midwest, with 30 children admitted each day in Kansas City alone
http://www.dailymail.co.uk/news/arti...ity-alone.html
---
How Will You Protect Yourself From Heavily Armed Organized Gangs?



Mac Slavo
July 25th, 2011
SHTFplan.com

Comments (326)

Read by 3,579 people

In his article The Strategic Advantages Of Community Building Brandon Smith wrote "community networking is our best available solution in the wake of inevitable economic chaos." Many of our readers responded in agreement, though there was also discussion of how advertising your survival and preparedness know-how could pose a danger to your family's health and well being. We won't disagree with the concept of operational security, especially prior to an economic collapse or TEOTWAWKI scenario. But, there is something to be said for getting to know your neighbors, interacting with them, learning their political and religious leanings, and having non-traditional conversations that center, in one way or another, on personal, neighborhood and community defense.
When we discuss home or bug-out location defense and the seemingly inevitable attacks that may happen in a post-SHTF world we usually resign ourselves to the idea that we have enough guns, ammo and people in our survival group to stop any incursions on our land. We assume that most of those who would attack, steal and kill us will be stupid gang bangers or idiot criminals.
The reality, however, is starkly different than our perceptions may allow us to contemplate before it hits the fan.
The following picture was taken when the leaders of a Mexican drug cartel were recently arrested:
article at link
http://www.shtfplan.com/emergency-pr...gangs_07252011
---
Last edited by redrat11 : 05-27-2015 at

03:58 PM

.
05-25-2015, 06:44 PM
Senior Member

Join Date: Sep 2005

Posts: 2,334
Re: Barack Obama???
---
Tensions rise between Washington and Beijing over man-made islands
By Simon Denyer May 13  Follow @simondenyer
BEIJING — China said it was "deeply concerned" on Wednesday about a reported U.S. proposal to consider sending naval ships and aircraft toward man-made islands in the South China Sea as tensions escalate between the two nations over the vital waters.
The Obama administration has looked on with mounting frustration in recent months as China has undertaken a vast program of land reclamation in the South China Sea, turning rocks and submerged reefs into islands capable of supporting airstrips and military facilities across some of the world's busiest shipping lanes.
The fear, expressed by President Obama last month, is that China is using its "muscle" to bully smaller nations into accepting its sovereignty over disputed waters. But a volley of verbal protests from the United States has fallen on deaf ears, and administration officials have been agonizing over how to rein China in without escalating military tensions to dangerous levels, experts say.
Until now, Washington has also appeared reluctant to impose real costs on Beijing over the issue and risk damaging other aspects of a wide-ranging bilateral relationship, foreign policy experts say. But the administration now appears to be seeking other options to counter the threat that China's assertive — and at times aggressive — stance poses to vital U.S. interests.
"Reclamation isn't necessarily a violation of international law, but it's certainly violating the harmony, the feng shui, of Southeast Asia, and it's certainly violating China's claim to be a good neighbor and a benign and non-threatening power," Daniel Russel, assistant secretary of state for East Asia, said in a telephone interview.
Quote:
With Secretary of State John F. Kerry due in Beijing on Saturday, a high-level dialogue between the two nations scheduled for June in Washington and Chinese President Xi Jinping paying a state visit to the United States in September, Russel said there were still plenty of diplomatic avenues open to influence China's decision-making.


"Not every problem is best dealt with by imposing harsh and heavy consequences," he said. "But sure, we are looking at the options available to us if persuasion and diplomacy doesn't work."

However, persuasion is not working, many experts say, and there are not many other easy options available. Sen. John McCain (R-Ariz.) has been among those advocating a more robust response but has not made many concrete suggestions, apart from disinviting China from the Rim of the Pacific, or RIMPAC, military exercise in 2016.

article continues at link below
http://www.washingtonpost.com/world/...4ed_story.html
-----
How It All Began: The Belgrade Embassy Bombing
Sunday, May 24, 2015
Quote:
When I was in Beijing during the protests in 1989, a middle-aged man came up to me and asked, "Couldn't America send some B-52s here and…" and he made a swooping motion with his hand.

Ten years later, on May 7, 1999, the American bombers did show up.

Instead of showering freedom ordnance on China's dictators, however, they dropped five bombs on the Chinese embassy in Belgrade.

As to why this happened, the United States has always declared it was an accident.
http://chinamatters.blogspot.com/201...e-embassy.html
---
Chinese Navy Stars in Latest U.S.Intelligence Report

By Jeffrey Lin and P.W. Singer Posted April 27, 2015
In April 2015, the Office of Naval Intelligence (ONI), the U.S. Navy's intelligence arm, released its latest report on the PLAN, titled "The PLA Navy New Capabilities and Missions for the 21st Century". In it, ONI identified several key PLAN trends of concern to the US military, including the development of new anti-access/area denial (A2/AD) systems with additional power projection capabilities, and increases in PLAN training and global deployment.
http://www.popsci.com/chinese-navy-s...ligence-report
---

Kazakhstan breaks ground on China's New Silk Road

Author: AT Editor May 25, 2015

By Sergei Blagov
Kazakhstan authorities are pledging to speed up implementation of China's New Silk Road project. Their efforts will focus on the Western Europe-Western China road system, as well as other transit routes spanning Central Asia.
Russia, meanwhile, despite its "Ostpolitik" eastward policy shift, remains slow to develop its section of the Western Europe-Western China road system. Major showcase projects, such as the Western Europe-Western China road system, are suffering as a result.
For Kazakhstan, efforts to become a major transit route between Asia and Europe are a priority. On May 22, President Nursultan Nazarbayev mooted plans to finish Kazakhstan's section of the Western Europe-Western China road system by the end of 2015.
His government expects to benefit in major ways from the New Silk Road. Kazakhstan sees up to 30 million tons annually of freight being funneled to its section of the Western Europe-Western China corridor, Nazarbayev said.
The Kazakhstan's president also intends to create what he described as a new multi-modal high-speed Eurasian transportation route around the nexus of the new Silk Road. However, such plans to boost transit freight between China and Western Europe via the new Silk Road may prove far too optimistic given Russia's ongoing crisis with the West.
Kazakhstan, nonetheless, has other Central Asian transit projects on the burner. Apart from the Western Europe-Western China system of highways, it has also built Dzhezkazgan-Beineu rail link between Western China and Caspian Sea ports. The Dzhezkazgan-Beineu railway was connected to the existing Kazakhstan-Turkmenistan-Iran rail link. This gives Kazakhstan access to Iranian ports in the Persian Gulf. As a result, Kazakhstan plans to increase grain exports to Iran significantly this year
All these projects are designed to increase Kazakhstan's potential to become part of the New Silk Road. A planned Western Europe-Western China International Transit Corridor is due to connect China and Russia's Baltic port of St. Petersburg. The 8,445-kilometer-long route includes 2,787 kilometers that passes through passing through Kazakh territory.
Kazakhstan's efforts to finish portions of its road network remain subject to delays. The road system in South Kazakhstan was expected to be finished in 2013. It was then moved to September 2015. It is now slated for completion by the end of 2015.
The delays are traceable to the recent weakness in international oil and gas prices which have adversely affected Kazakhstan's spending plans. Kazakhstan currently plans to spend $14 billion to finance the country's infrastructure development projects between 2016-2018.
This marks a deceleration from what was spent previously on infrastructure projects. The nation's earlier infrastructure blueprint envisioned implementing about 60 projects in 2012-2014 at an estimated cost of about $20 billion. The goal was to modernize the country's 148,000-kilometer road network, including Almaty-Kapshagai, Almaty-Khorgos, and Astana-Karaganda.
Another looming handicap is that while Kazakhstan and China have been moving on the move towards the Western Europe-Western China project, the Russian authorities have remained slow to develop their 2,233-kilometer section of the New Silk Road system.
In 2011, Russia's government said the country's section of the Western Europe-Western China project would be completed by 2018. The construction of the Western Europe-Western China road system in Russia's Orenburg region that neighbors Kazakhstan only began last year. Now, the Russian authorities aim to finish the Western Europe-Western China project by 2019-2020.
Sergei Blagov is a Moscow-based independent journalist and researcher. In the past three decades, he has been covering Asian affairs from Moscow, Russia, as well as Hanoi, Vietnam and Vientiane, Laos. He is the author of non-fiction books on Vietnam, and a contributor of a handbook for reporters.
http://atimes.com/2015/05/kazakhstan...new-silk-road/
----
This Centerpiece Of China's Plans For World Domination Will Shock People In The West
April 01, 2015
Today one of the top money managers in the world warned King World News about earth-shaking events that are taking place in the East. He also discussed the centerpiece of China's plans for world domination that will shock people in the West.
Stephen Leeb: "Eric, as you know, for quite some time I have focused on East vs West and the East is really kicking our rears right now. The latest thing everyone is talking about is what China is doing with its infrastructure bank (AIIB). But even more significant than that, in my memory and I'm not a young guy, I've never hard of Great Britain thumbing their nose at the United States….
"But Great Britain did. They said, 'We're joining this bank.' This is a bank that will be very competitive with the World Bank and it's dedicated to infrastructure throughout Asia – throughout the Silk Road. This is going to give China a tremendous amount of clout throughout the entire Eastern part of the world, even extending to Saudi Arabia.

China/Pakistani Corridor
Quote:
Another interesting development is this Pakistani Corridor, which is going to be a multi-billion dollar ($10 billion to $30 billion) expenditure on China's part. It will not be easy getting this work done through Pakistan but the Chinese are doing it because on the other side is Saudi Arabia and that's a very important part of this whole Silk Road Initiative.

Another important part of the puzzle is this port in Greece from which China plans to start trains running that will head up to Hungary. Hungary has always been sort of a dividing line between the West and the East.

article at link
http://kingworldnews.com/this-center...e-in-the-west/
----


U.S. Campaigns against China's Plan for International Bank that Could Rival the World Bank
submit to reddit
Saturday, October 11, 2014
China is starting a new infrastructure investment bank and the United States, the largest shareholder of the World Bank, doesn't like the competition.

China has pledged $50 billion in capital to start the Asian Infrastructure Investment Bank (AIIB), which as the name suggests, will offer loans to developing countries to build roads, bridges and other public works projects.

The United States has opposed financing by the World Bank and the Manila, Philippines-based Asian Development Bank (ADB) of projects that would involve building coal-fired power plants or dams that would displace large populations. Now, the Obama administration's concern is that the new Chinese bank would be more likely to fund such projects.

http://www.allgov.com/news/top-stori...11?news=854507
----
BRICS Trample US in South America
By Pepe Escobar

Global Research, May 23, 2015

RT
Quote:
It started in April with a rash of deals between Argentina and Russia during President Cristina Kirchner's visit to Moscow.

And it continues with a $53 billion investment bang as Chinese Premier Li Keqiang visits Brazil during the first stop of yet another South American commercial offensive – complete with a sweet metaphor: Li riding on a made in China subway train that will ply a new metro line in Rio de Janeiro ahead of the 2016 Olympics.

Where is the US in all this? Nowhere; little by little, yet inexorably, BRICS members China – and in a smaller measure, Russia – have been no less than restructuring commerce and infrastructure all across Latin America.

Countless Chinese commercial missions have been plying these shores non-stop, much as the US did between World War I and II. In a key meeting in January with Latin American business leaders, President Xi Jinping promised to channel $250 billion for infrastructure projects in the next 10 years.

article at link
http://www.globalresearch.ca/brics-t...merica/5451427
-----


AMERICA'S ACUPUNCTURE POINTS
PART 1: Striking the US where it hurts
By Victor N Corpus

Oct 19, 2006
A noted Chinese theorist on modern warfare, Chang Mengxiong, compared China's form of fighting to "a Chinese boxer with a keen knowledge of vital body points who can bring an opponent to his knees with a minimum of movements". It is like key acupuncture points in ancient Chinese medicine. Puncture one vital point and the whole anatomy is affected. If America ever goes to war with China, say, over Taiwan, then America should be prepared for the following "acupuncture points" in its anatomy to be "punctured". Each of the vital points can bring America to its knees with a minimum of effort.

I Electro-magnetic Pulse (EMP) attack
China and Russia are two potential US adversaries that have the capability for this kind of attack. An EMP attack can either come from an intercontinental ballistic missile (ICBM), a submarine-launched ballistic missile (SLBM), a long-range cruise missile, or an orbiting satellite armed with a nuclear or non-nuclear EMP warhead. A nuclear burst of one (or more) megaton some 400 kilometers over central United States (Omaha, Nebraska) can blanket the whole continental US with electro-magnetic pulse in less than one second.
An EMP attack will damage all electrical grids on the US mainland. It will disable computers and other similar electronic devices with microchips. Most businesses and industries will shut down. The entire US economy will practically grind to a halt. Satellites within line of sight of the EMP burst will also be damaged, adversely affecting military command, control, communications, computers, intelligence, surveillance and reconnaissance (C4ISR). Land-based intercontinental ballistic missiles will be rendered unserviceable in their silos. Anti-ballistic missile defenses will suffer the same fate. In short – total blackout. And American society as we know it will be thrown back to the Dark Ages.
Of course, the US may decide to strike first, but China and Russia now have the means of striking back with submarine-launched ballistic missiles with the same or even more devastating results. But knowing China's strategy of "active defense", when war with the US becomes imminent, China will surely not allow itself to be targeted first. It will seize the initiative as mandated by its doctrine by striking first.
China has repeatedly announced that it will not be the first to use nuclear weapons. But as an old Chinese saying goes: "There can never be too much deception in war." If it means the survival of the whole Chinese nation that is at stake, China will surely not allow a public statement to tie its hands and prevent it from seizing the initiative. As another saying goes: "All is fair in love and war."
2 Cyber attack
America is the most advanced country in the world in the field of information technology (IT). Practically all of its industries, manufacturing, business and finance, telecommunications, key government services and defense establishment rely heavily on computers and computer networks.
But this heavy dependence on computers is a double-edged sword. It has thrust the US economy and defense establishment ahead of all other countries; but it has also created an Achilles' heel that can potentially bring the superpower to its knees with a few keystrokes on a dozen or so laptops.
China's new concept of a "people's war" includes IT warriors coming, not only from its military more than 2-million strong, but from the general citizenry of some 1.3 billion people. If we add the hackers and information warriors from Russia, Iran, North Korea, Venezuela, Cuba, Syria and other countries sympathetic to China, the cyber attack on the US would be formidable indeed.
So, if a major conflict erupts between China and America, more than a few dozen laptops will be engaged to hack America's military establishment; banking system; stock exchange; defense industries; telecommunication system; power grids; water system; oil and gas pipeline system; air traffic and train traffic control systems; C4ISR system, ballistic missile system, and other systems that prop up the American way of life.
America, on the whole, has not adequately prepared itself for this kind of attack. Neither has it prepared itself for a possible EMP attack. Such attacks can bring a superpower like America to its knees with a minimum of movement.
3 Interdiction of US foreign oil supply
America is now 75% dependent on foreign imported oil. About 23.5% of America's imported oil supply comes from the Persian Gulf. To cut off this oil supply, Iran can simply mine the Strait of Hormuz, using bottom-rising sea mines. It is worthwhile to note that Iran has the world's fourth-largest inventory of sea mines, after China, Russia and the US.
Combined with sea mines, Iran can also block the narrow strait with supersonic cruise missiles such as Yakhonts, Moskits, Granits and Brahmos deployed on Abu Musa Island and all along the rugged and mountainous coastline of Iran fronting the Persian Gulf. This single action can bring America to its knees. Not only America but Japan (which derives 90% of its oil supply) and Europe (which derives about 60% of its oil supply from the Persian Gulf ) will be adversely affected.
In the event of a major conflict involving superpower America and its allies (primarily Japan and Britain) on the one hand and China and its allies (primarily Russia and Iran) on the other, Iran's role will become strategically crucial. Iran can totally stop the flow of oil coming from the Persian Gulf. This is the main reason why China and Russia are carefully nurturing intimate economic, cultural, political, diplomatic and military ties with Iran, which at one time was condemned by US President George W Bush as belonging to that "axis of evil", along with Iraq and North Korea.
This is also the reason why Iran is so brave in daring the US to attack it on the nuclear proliferation issue. Iran knows that it has the power to hurt the US. Without oil from the Gulf, the war machines of the US and its principal allies will literally run out of gas.
A single blow from Iran or China or Russia, or a combination of the three at the Strait of Hormuz can paralyze America. In addition, Chinese and Russian submarines can stop the flow of oil to the US and Japan by interdicting oil tanker traffic coming from the Middle East, Africa and Latin America. On the other hand, US naval supremacy will have minimal effect on China's oil supply because it is already connected to Kazakhstan with a pipeline and will soon be connected to Russia and Iran as well.
One wonders: what will be the price of oil if Iran blocks the Strait of Hormuz. It will surely drive oil prices sky high. Prolonged high oil prices can, in turn, trigger inflation in the US and a sharp decline of the dollar, possibly even a dollar free-fall. The collapse of the dollar will have a serious impact on the entire US economy.
This brings us to the next "acupuncture point" in the US anatomy: dollar vulnerability.
4 Attack on the US dollar
Quote:
One of the pillars propping up US superpower status and worldwide economic dominance is the dollar being accepted as the predominant reserve currency. Central banks of various countries have to stock up dollar reserves because they can only buy their oil requirements and other major commodities in US dollars.

This US economic strength, however, is a double-edged sword and can turn out to be America's economic Achilles' heel. A run of the US dollar, for instance, which would cause a dollar free-fall, can bring the entire US economy toppling down.

What is frightening for the US is the fact that China, Russia and Iran possess the power to cause a run on the US dollar and force its collapse.

China is now the biggest holder of foreign exchange reserves in the world, accumulating $941 billion as of June 30 and expected to exceed a trillion dollars by the end of 2006 - a first in world history. A decision by China to shift a major portion of its reserve to the euro or the yen or gold could trigger other central banks to follow suit. Nobody would want to be left behind holding a bagfull of dollars rapidly turning worthless. The herd psychology would be very difficult to control in this case because national economic survival would be at stake.

This global herd psychology motivated by the survival instinct will be strongly reinforced by the latent anger of many countries in the Middle East, Eurasia, Southeast Asia, Africa and Latin America that silently abhor the pugnacious arrogance displayed by the lone Superpower in the exercise of its unilateral and militaristic foreign policies. They will just be too happy to dump the dollar and watch the lone Superpower squirm and collapse.

The danger of the dollar collapsing is reinforced by the mounting US current account deficit, which sky-rocketed to $900 billion at an annual rate in the fourth quarter of 2005. This figure is 7% of US gross domestic product (GDP), the largest in US history. The current account deficit reflects the imbalance of US imports to its exports. The large imbalance shows that the US economy is losing its competitiveness, with US jobs and incomes suffering as a result.

These record deficits in external trade and current accounts mean that the US has to borrow from foreign lenders (mostly Japan and China) $900 billion annually or nearly $2.5 billion every single day to finance the gap between payments and receipts from the rest of the world. In financial year 2005, $352 billion was spent on interest payment of national debt alone - a national debt that has ballooned to $8.5 trillion as of August 24.

The International Monetary Fund has warned: "The US is on course to increase its net external liabilities to around 40% of its GDP within the next few years - an unprecedented level of external debt for a large industrial country."

The picture of the US federal budget deficit is equally grim. Dennis Cauchon, writing for USA Today said:
The federal government keeps two sets of books. The set the government promotes to the public has a healthier bottom line: a $318 billion deficit in 2005. The set the government doesn't talk about is the audited financial statement produced by the government's accountants following standard accounting rules. It reports a more ominous financial picture: a $760 billion deficit for 2005. If social security and medicare were included - as the board that sets accounting rules is considering - the federal deficit would have been $3.5 trillion. Congress has written its own accounting rules - which would be illegal for a corporation to use because they ignore important costs such as the growing expense of retirement benefits for civil servants and military personnel. Last year, the audited statement produced by the accountants said the government ran a deficit equal to $6,700 for every American household. The number given to the public put the deficit at $2,800 per household ... The audited financial statement - prepared by the Treasury Department - reveals a federal government in far worse financial shape than official budget reports indicate, a USA Today analysis found. The government has run a deficit of $2.9 trillion since 1997, according to the audited number. The official deficit since then is just $729 billion. The difference is equal to an entire year's worth of federal spending.
The huge US current account and trade deficits, the mounting external debt and the ever-increasing federal budget deficits are clear signs of an economy on the edge. They have dragged the dollar to the brink of the precipice. Such a state of economic affairs cannot be sustained for long, and the stability of the dollar is put in grave danger. One push and the dollar will plunge into free-fall. And that push can come from China, Russia or Iran, whom superpower America has been pushing and bullying all along.

We have seen what China can do. How can Russia or Iran, in turn, cause a dollar downfall? On September 2, 2003, Russia and Saudi Arabia signed an agreement on oil and gas cooperation. Russia and Saudi Arabia have agreed "to exercise joint control over the dynamics of prices for raw materials on foreign markets". The two biggest oil and gas producers, in cooperation, say, with Iran, could control oil production and sales to keep the price of oil relatively high. Sustained high oil prices, in turn, could trigger a high inflation rate in the US and put extreme pressure on the already weak dollar to trigger a more rapid decline.

Russia is now the world's biggest energy supplier, surpassing Saudi Arabia in energy exports measured in barrel oil equivalent or boe (13.3 million boe per day for Russia vs 10 million boe per day for Saudi Arabia). Russia has the biggest gas reserves in the world. Iran, on the other hand, runs second in the world to Russia in gas reserves, and also ranks among the top oil producers. If and when either Russia or Iran, or both, shift away from a rapidly declining dollar in energy transactions, many oil producers will follow suit. These include Venezuela, Indonesia, Norway, Sudan, Nigeria and the Central Asian Republics.

There is a good chance that even Saudi Arabia and the other oil-exporting countries in the Middle East may follow suit. They wouldn't want to be left with fast-shrinking dollars when the shift from petro-dollar to euro-dollar occurs. Again, the herd psychology will come into play, and the US will eventually be left with a dollar that is practically worthless. Considering the strong anti-American sentiments in the world caused by American unilateralism, especially in the Middle East, a concerted effort to dump the dollar in favor of the euro becomes even more plausible.

When the dollar was removed from the gold standard in August 1971, the dollar gained its strength through its use as the currency of choice in oil transactions. Once the dollar is rejected in favor of the euro or another currency for global oil transactions, the dollar will rapidly lose its value and central banks all over the world will be racing to diversify to other currencies. The shift from petro-dollar to petro-euro will have a devastating effect on the dollar. It could cause the dollar to collapse; and the whole US economy crushing down with it - a scene reminiscent of the collapse of the Twin Towers on September 11, 2001. But this one will be a thousand times more devastating.

A successful assault on the US dollar will make America crawl on its knees with a minimum of movements. And this assault can come from China, Russia or Iran - or a combination of the three - if they ever decide that they have had enough of US bullying.
article continues below
http://www.atimes.com/atimes/China/HJ19Ad01.html
----
The Dragon's Spear: China's Asymmetric Strategy
China's asymmetric capabilities have the potential to lessen US military advantage
Loro Horta
YaleGlobal, 17 October 2013
Stealthy defense: Chinese shore-to-ship DF-21A missile could hit US aircraft carriers, top; Chinese designed stealth fighter J20 unveiled
As the world's leading military powers invent new weapons systems, other nations develop countermeasures. "China has no illusions about its military inferiority via-à-vis the United States and knows that the status is likely to endure for at least two decades," explains security analyst Loro Horta. "As such the PLA has been developing a full range of asymmetric strategies to deter the US until its military reaches maturity." Horta describes the rapid modernization of China's military and its study of history, especially the experiences of underdogs who prevailed in war. China's ambitious projects include anti-satellite missiles, lasers and the DF-21A anti-ship ballistic missile that could target aircraft carriers. Asymmetric strategies are the dominant force of China's military, even as the country invests in and builds technological capability. Horta urges the United States and other nations to recognize and appreciate China's full range of asymmetric strategies even as technology matures. – YaleGlobal
article below
http://yaleglobal.yale.edu/content/d...etric-strategy
AMERICA'S ACUPUNCTURE POINTS
PART 2: The assassin's mace
By Victor N Corpus

Oct 20, 2006
If America ever goes to war with China, Chinese military doctrine suggests the US should expect attacks on a number of key points where it is particularly vulnerable - where a single jab would paralyze the entire nation. China would aim at targets such as the US electricity grid, its computer networks, its oil supply routes, and the dollar. Other vital "acupuncture" points are outlined below.
1 A powerful triumvirate
Quote:
No one ever imagined before 1991 that China and Russia would



come together to form a close-knit alliance politically, diplomatically and, most important of all, militarily. For more than three decades before the break-up of the Soviet Union, China and the USSR had been bitter rivals, even going into a shooting war with each other along their common border.

But now the picture has changed completely. China and Russia have embraced one another and help each other ward off the military advances of the lone superpower in their respective backyards. In fact, it was a series of strategic blunders by the superpower that forced China and Russia into each other's arms. How so?

When the Soviet Union disintegrated in 1991, it would have been the best time for the US to use soft power to win over Russia into the Western fold. Russia at that time was an economic basket case, with the price of oil at $9 per barrel. But the promises of economic assistance from the US and Europe proved empty, and the Russian oligarchs were the main beneficiaries of relations with the Western powers.

NATO and EU then slowly advanced eastward, absorbing many of the countries making up the former Warsaw Pact alliance. Serbia, a close ally of Russia, was subjected to 78 days of continuous air bombardment. Regime changes were instigated by US and Western-financed non-governmental organizations in Georgia, Ukraine and Kyrgyzstan - all former Soviet republics and considered Russia's backyard - giving Russia a feeling of strategic encirclement by the US and its allies. There was also the invasion of Afghanistan and Iraq, followed by the establishment of US bases and deployment of troops in Uzbekistan and Kyrgyzstan.

These aggressive geopolitical moves by the US pushed Russia into the waiting arms of China, which badly needed Russian energy resources, modern weapon systems and military technology as a consequence of the US-led arms embargo imposed after the Tienanmen incident. Furthermore, China also needed a reliable and militarily capable ally in Russia because of the perceived threat of the US.

Reinforcing this Chinese perception was the outrageously wanton bombing of the Chinese Embassy in Belgrade by US-led NATO forces in 1999; the spy plane incident in 2001; the unilateral withdrawal of the US from the ABM Treaty in 2002; the enhanced military cooperation between the US and Japan; the inclusion of Taiwan in the Theater Missile Defense program.; the setting up of a military base in Kyrgyzstan which is only some 250 miles from the Chinese border near Lop Nor, China's nuclear testing ground.

Add to that the announcement of President George W Bush that the US would come to the aid of Taiwan in the event that China uses force against it; the sending of two aircraft carrier battle groups to waters near Taiwan in 1995-1996; and the naval show of strength of seven aircraft carrier battle groups converging off the China coast in August 2004. All these aggressive moves by superpower America pushed China to embrace its former bitter rival, Russia.

Both China and Russia needed a secure and reliable rear; and both are ideally positioned to provide it. Moreover, their strengths ideally complement each other. It must be borne in mind that both are nuclear powers. The abundant energy resources of Russia ensures that China will not run out of gas in a major conflict - a strategic advantage over the US and its key allies.

Russia is also supplying China with many of the modern armaments and military technology it needs to modernize its defense sector. This effectively militates against the arms embargo imposed by the US and the EU on China. Russia in turn needs the increased trade with China, China's financial clout and assistance, and manufactured goods.

The coming together of China and Russia was one of the most earth-shaking geopolitical events of modern times. Yet hardly anyone noticed the transition from bitter enemity to a solid geopolitical, economic, diplomatic and military alliance. The combined strengths of the two regional powers surely surpass that of the former Warsaw Pact. If we add Iran to the equation, we have a triumvirate that can pose a formidable challenge to the lone superpower. Iran is the most industrialized and the most populous nation in the Middle East. It is second only to Russia in terms of gas resources and also one of the largest oil producers in the world. It is also one of the most mountainous countries in the world, which makes it ideal for the conduct of asymmetric and guerrilla warfare against a superior adversary.

Iran borders both the Persian Gulf and the Caspian Sea, two of the richest oil and gas regions of the world. Most importantly, it controls the gateway to the Persian Gulf - the Strait of Hormuz. Modern bottom-rising, rocket propelled sea mines and supersonic cruise missiles deployed along the long mountainous coastline of Iran, manned by "invisible" guerrillas, could indefinitely stop the flow of oil from the Gulf, from which the US gets 23% of its imported oil.

Japan also derives 90% of its oil from the Persian Gulf area, and Europe about 60%. In a major conflict, Iran can effectively deprive the US war machine and those of its key allies of much needed energy supplies.

Imagine the war machine of the superpower running out of gas. Imagine also a US economy minus 23% of its imported oil. This 23% can rise considerably once Chinese and Russian submarines start sinking US-bound oil tankers. The triumvirate of China, Russia, and Iran could bring the US to its knees with a minimum of movement.
article continues at link below
http://www.atimes.com/atimes/China/HJ20Ad01.html
------
New Chinese Threats to U.S. Space Systems Worry Officials
July 2014

By Yasmin Tadjdeh

Last year, China launched a mysterious missile from its southwest region. While Chinese news sources said it was a scientific experiment, there is widespread speculation that the payload was a more advanced anti-satellite test.

Satellites are vulnerable to an array of weapons and disruptive technologies like anti-satellite missiles and sophisticated cyber attacks that can have potentially devastating results from degrading capabilities to complete annihilation, experts said.

There is strong evidence that the anti-satellite weapon China tested in May 2013 went higher than low-Earth orbit, said Charles Miller, president of NextGen Space LLC, a space and public policy consulting group. If China continues to make strides and develops weapons that reach farther, it could one day threaten key satellites in geosynchronous orbit.


http://www.nationaldefensemagazine.o...Officials.aspx
----
Future Bombers Under Study In China And Russia
Aviation Week & Space Technolog
by Richard Fisher, Jr., Bill Sweetman
Published on September 18th, 2014
ARTICLES
While the U.S. Air Force pursues development of the Long-Range Strike Bomber project, striving to launch full-scale development next year, both Russia and China are also proceeding with bomber plans. In the case of Russia, the PAK-DA (perspektivnyi aviatsionnyi kompleks dal'ney aviatsii, or future long-range air system) is the first all-new bomber to start development since the Tupolev Tu-160, in 1977, while China's prospective new system would be the nation's first indigenous bomber.
PAK-DA is under development by the Tupolev unit of United Aircraft Corp. (UAC), which has been responsible for almost all of Russia's long-range bombers since the end of World War II. The basic decision to pursue development of a new bomber was taken in 2007. At that point, the Russian military started to define upgrades to the existing bomber force, which would bridge the gap until a new aircraft could be ready, alongside an analysis of alternative configurations and approaches.
Out of dozens of potential candidates, including supersonic and hypersonic technologies, four finalists emerged, and a preferred design—featuring a subsonic all-wing or blended-wing body with stealth characteristics—was submitted to the customer in early 2012. It is likely to be the first Russian aircraft designed with all-aspect, broadband stealth—the key feature introduced by the B-2 when it entered service in 1997.
http://www.strategycenter.net/resear...pub_detail.asp
------
China's Anti-Stealth Radars and Sensors

Discussion in 'Chinese Defence & Industry' started by Martin, Mar 10, 2015.

http://www.worlddefence.com/threads/...-sensors.7177/
----
China's Eagle Strike-Eight Anti-Ship Cruise Missiles: The YJ-83, C803, and the Family Tree

Part 3

By Christopher P. Carlson - February 8, 2013

Quote:
Series: China's Eagle Strike-Eight Anti-Ship Cruise Missiles
•Part 1: China's Eagle Strike-Eight Anti-Ship Cruise Missiles: Designation Confusion and the Family Members from YJ-8 to YJ-8A
•Part 2: China's Eagle Strike-Eight Anti-Ship Cruise Missiles: YJ-81, YJ-82, and C802
•Part 3: China's Eagle Strike-Eight Anti-Ship Cruise Missiles: The YJ-83, C803, and the Family Tree

http://www.defensemedianetwork.com/s...e-family-tree/
------
China says it is able to track and kill US stealth aircraft

Posted by chankaiyee2 ⋅ December 5, 2014 ⋅ 4 Comments
In my article "Chinese Radar Detects, Locks on F-22, Causes US Withdrawal of F-22s from Japan" on April 2, 2014, I quoted an Italian media report that the major reason for the F-22's withdrawal from Japan to Guam was that an F-22 was discovered and locked on by China's radar.
Quote:
As the Italian media is not an authority of military news, people perhaps ignored that.

However, on May 11, in my article "China Showcases Advanced Radars Able to Detect Stealth Aircrafts", I described the three radars that are capable of detecting stealth aircraft that China showcased in its 2014 9th China International Defence Electronics Exhibition, which opened on May 8 at the China International Exhibition Centre (the old exhibition hall at Jingan Village), Beijing.

They were: the JY-50 passive radar for detecting and tracking stealth aircraft; the JYL-1A radar to detect and track with high precision stealth aircraft and tactical ballistic missiles; and the JY-27A air surveillance & guidance radar to detect and track stealth aircraft and missiles.

Details of the three radars are given in my book "Space Era Strategy: The Way China Beats The U.S."

However, the Pentagon either is ignorant of the exhibition or keeps the information secret in order so as not to cause panic among American people.

full article at link
http://chinadailymail.com/2014/12/05...alth-aircraft/
-----
Pentagon Reports On China's Satellite Killers
By Sydney J. Freedberg Jr.
on May 11, 2015 at 3:39 PM
Quote:
China certainly has space hawks in high places. In 2009, PLA Air Force chief Xu Qiliang said "competition between military forces" in space is "a historical inevitability." Qiliang had to retract his statements after then-president Hu Jintao "swiftly contradicted him," the Pentagon report notes. But far from being punished, Qiliang became the first air force officer promoted to a vice-chairmanship on the Central Military Committee, a body helmed by Xi Jinping himself that serves as a combination of the National Security Council and Joint Chiefs of Staff.

Chinese military doctrine sees counter-space weapons as "central" to what they call "informationalized" warfare, an appalling neologism but an insightful concept that unifies what Americans (at least outside the Navy) still tend to see in separate categories of space, cyber, and electronic warfare. If you want to deny an enemy access to satellite intelligence and communications, after all, there are many ways to skin that cat: shoot down the spy satellite, shoot down the communications satellite relaying its data, jam their transmissions, or hack the whole network. The weapons of such warfare include not just missiles but lasers, jamming, and hacking — the latter an area of significant Chinese successes: "In a single year," the report says, "actors associated with the Chinese Government successfully penetrated US Transportation Command (USTRANSCOM) contractors (not the command itself) about twenty times." Moore's Law and global trade let Beijing exploit rapid advances in information technology.

http://breakingdefense.com/2015/05/p...llite-killers/
---
Last edited by redrat11 : 05-25-2015 at

08:59 PM

.
| | |
| --- | --- |
| Posting Rules | |
All times are GMT -6. The time now is
04:04 PM
.
Powered by vBulletin® Version 3.6.12
Copyright ©2000 - 2016, Jelsoft Enterprises Ltd.
© 2006 - 2016 Club Conspiracy Forums |
About Club Conspiracy Forums
|
Advertisers
|
Investors
|
Legal
|
A member of the Crowdgather Forum Community